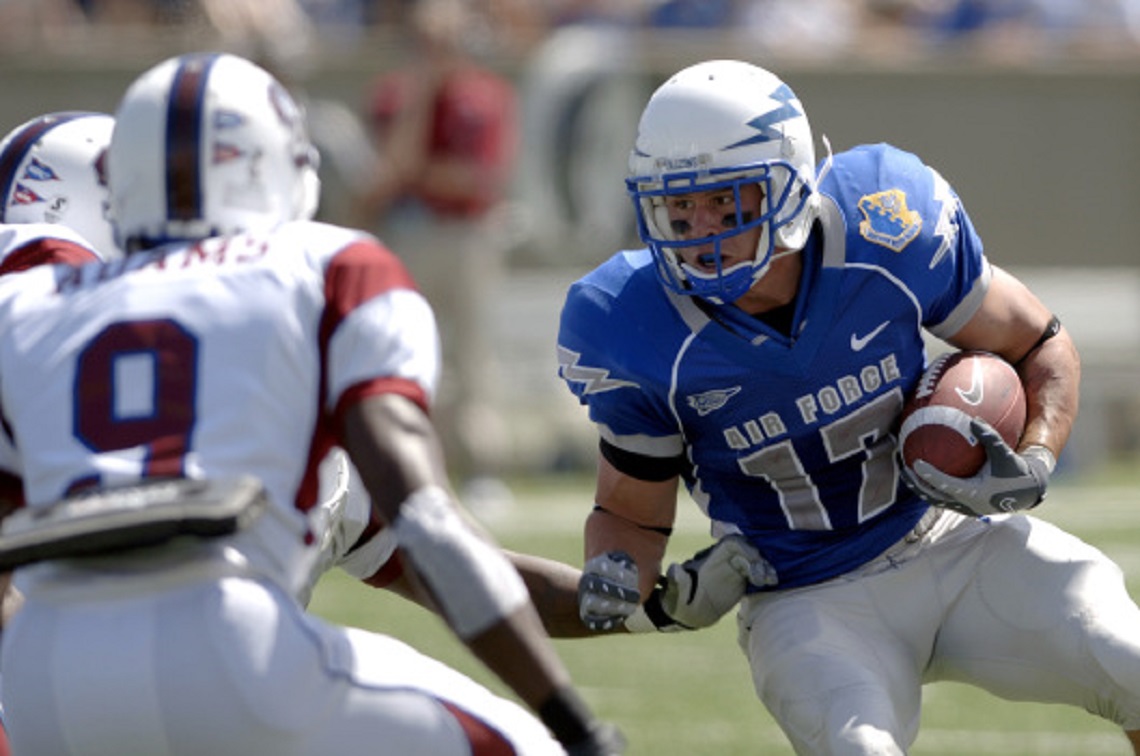 Auctioneers and confidence
18 February 2019 - 11:26am
I've heard it many times in my career — confidence is an auctioneer's stock-in-trade, confidence is an auctioneer's most valuable asset, confidence makes an auctioneer … and many other variations.
The particular definition of confidence in which I'm referring is more so "self-confidence:"
"… a feeling of self-assurance arising from one's appreciation of one's own abilities or qualities."
In regard to our above photograph, there's not a college football coach who doesn't attempt to instill confidence in his players before a game; there are many consultants and business analysts who say that confidence leads to success, including Craig Jarrow.
Craig wrote about self confidence here:https://timemanagementninja.com/2012/07/10-reasons-why-confidence-leads-to-success/ countering others who say confidence isn't as valuable.
Auctioneers are not college football players and an auction isn't supposed to be a game to be won or lost. However, if an auction is properly qualified, marketed, and conducted an auctioneer would have every reason to be confident in the process and results.
I do think buyers and sellers are attracted to confident auctioneers — sellers like that an auctioneer believes the auction will be successful and is persuasive; bidders/buyers appreciate the auctioneer being decisive and in control.
Of course, confidence can lead to arrogance which is customarily referred to as an offensive attitude of superiority. It doesn't appear to me that arrogance is a desired quality in any auctioneer as such would tend to dissuade sellers and buyers — for maybe no other reason that people don't like being around haughty people.
I was testifying in a high-profile auction court case some time ago and the attorneys (all six) met with me prior. I remember distinctly the lead attorney telling me to be "confident, but not arrogant. In other words, decisive but likable … and of course what's why we hired you," suggesting I believe in myself.
Lastly, telling other auctioneers how great you are could lead to business, but as we regularly discuss on this platform, showing them how good you are is so much more effective. Reminds me of the well-known phrase, "If you have to tell me you are, you probably aren't."
This article has been published with permission from the author.
The original article and image can be found here.
Mike Brandly, Auctioneer, CAI, CAS, AARE has been an auctioneer and certified appraiser for over 30 years. His company's auctions are located at: Mike Brandly, Auctioneer, RES Auction Services and Goodwill Columbus Car Auction. He serves as Distinguished Faculty at Hondros College, Executive Director of The Ohio Auction School, an Instructor at the National Auctioneers Association's Designation Academy and America's Auction Academy. He is faculty at the Certified Auctioneers Institute held at Indiana University and is approved by the The Supreme Court of Ohio for attorney education.