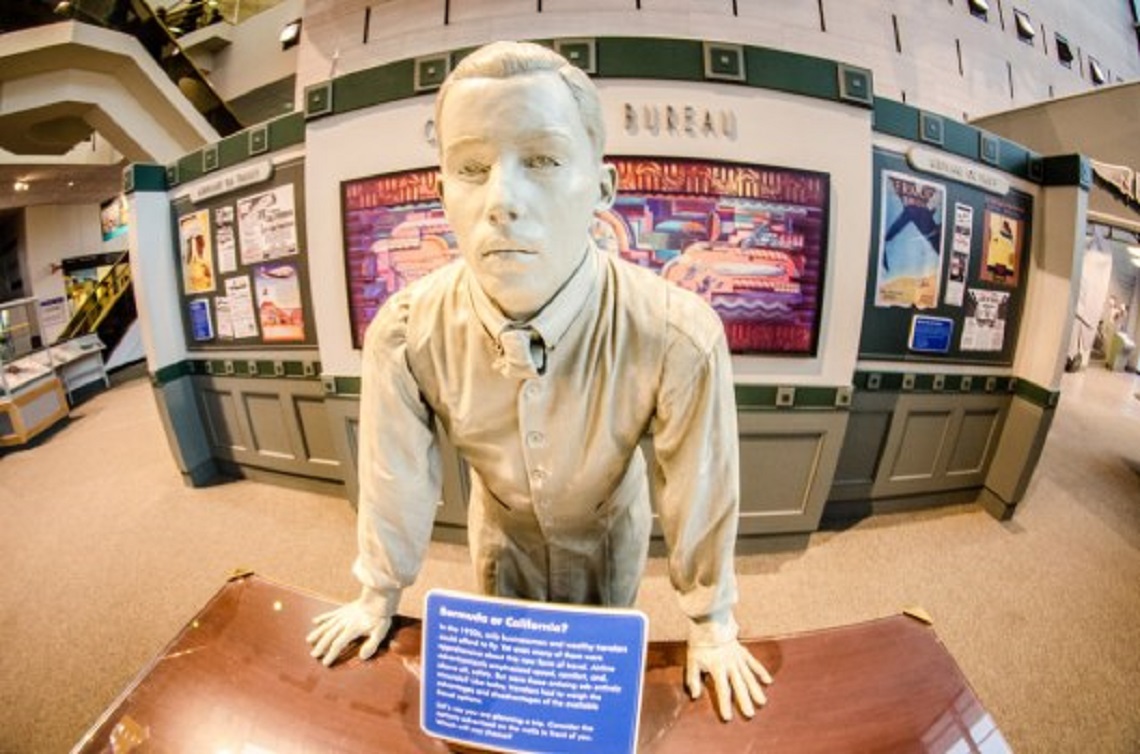 Are auctioneers the next travel agents?
11 January 2019 - 10:22am
Kenny Lindsay has been trying to tell us but I'm not sure everyone is listening — or maybe not understanding? Our question today is, "Are auctioneers the next travel agents?"
In case our question seems confusing — when was the last time you used a travel agent to book a flight, hotel or rental car? For most, it's been a while. We could have as well asked about blacksmiths, telephone answering services, video stores, cab drivers … maybe even some fast food cashiers?
Occupations develop from people finding a need they can't satisfy themselves. We have doctors, dentists, attorneys, hair stylists … because people largely can't (or don't want to) service their own medical, dental, legal or other like needs — primarily because they lack the expertise.
For over 2,000 years auctioneers have been part of such an occupation because they have skills most people don't have — most notably they "talk fast." Since the Internet, people — including auctioneers — have discovered they can sell property at auction without any fast talking.
Essentially auctioneers have taught the general public that virtually anyone can be an auctioneer. Watch me identify your items (or real estate,) take pictures/video, upload to an online platform and start your auction … a 6-year-old can probably do all that today with little training.
Kenny has said that he is hopeful that his crystal ball is broken, and I hope mine (and his) is too. Combining all this aforementioned with as difficult as we make buying at auction (as-is, where-is, no returns, no guarantees or warranties, buyer's premium, "you win — oh, wait, you don't" …) it makes me wonder sometimes why anyone buys at anyone's auction anymore.
What's the solution for us auctioneers?
For one, occupational licensing helps because it creates a barrier to entry including schooling, testing and continuing education. I might be a daughter settling my parent's estate and attempt to do it all myself — but I most likely won't go through the hoops of licensing.
Licensing isn't all good or bad but in this regard it helps protect those practicing an occupation from unlicensed competition. We discussed auctioneer licensing here: https://mikebrandlyauctioneer.wordpress.com/2009/12/25/auctioneer-licensing-good-or-bad/
Additionally, people without a lot of spare time will also utilize professional auctioneers — as someone who I talked with the other day told me, "You can clean your own house or mow your own grass, but some busy people hire people to do all that for them."
Lastly, there is the issue of expertise. Not everyone is willing or able to put their own items up for auction. They may feel they lack the proficiency and hire a professional auctioneer who does — or these days maybe hire a younger family member or neighbor to take care of it for them?
Many auctioneer associations are directing their attention to education, advocacy and promotion. While I don't have any particular answers to these questions, it would seem a possible fourth-leg to that stool might be more directly focused on the competition — and these types of challenges to our entire industry.
This article has been published with permission from the author.
The original article and image can be found here.
Mike Brandly, Auctioneer, CAI, CAS, AARE has been an auctioneer and certified appraiser for over 30 years. His company's auctions are located at: Mike Brandly, Auctioneer, RES Auction Services and Goodwill Columbus Car Auction. He serves as Distinguished Faculty at Hondros College, Executive Director of The Ohio Auction School, an Instructor at the National Auctioneers Association's Designation Academy and America's Auction Academy. He is faculty at the Certified Auctioneers Institute held at Indiana University and is approved by the The Supreme Court of Ohio for attorney education.