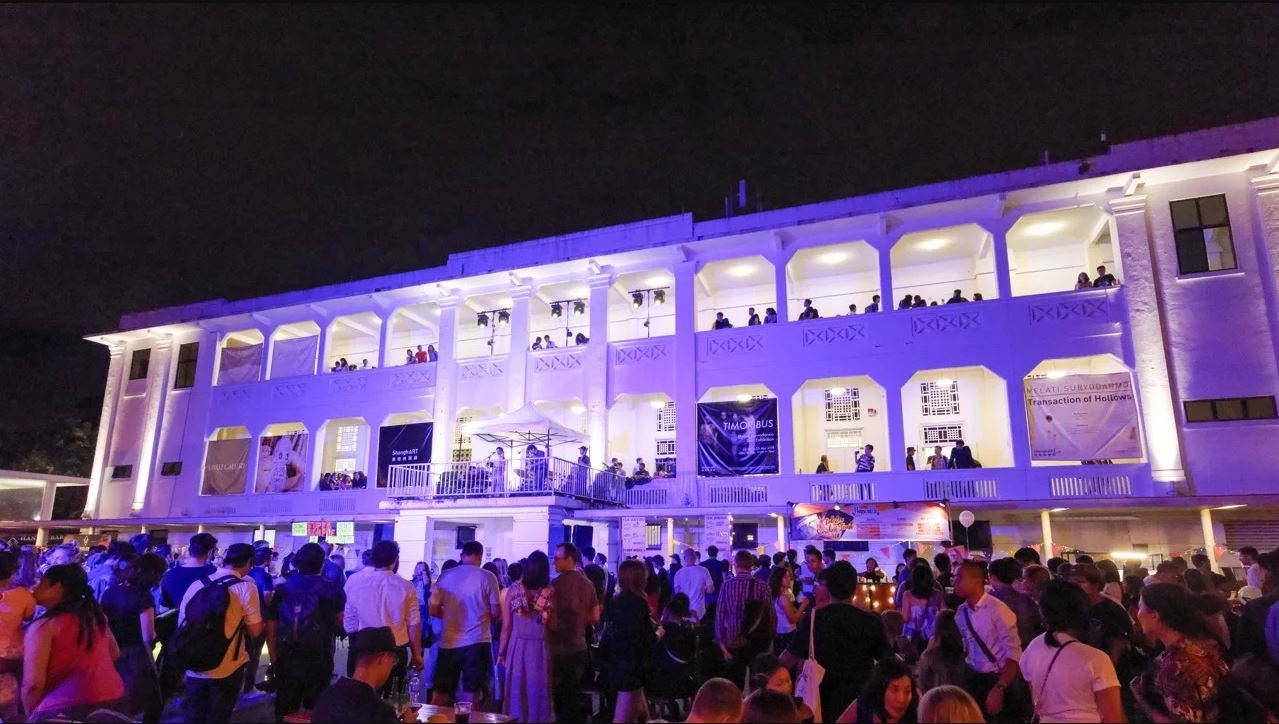 Singapore to get two new art fairs – can Art SG and SEA Focus succeed where others have failed?
The Lion City is perfectly placed to attract Southeast Asian art collectors, but it has proved a tough market to crack
Will Singapore's art market get its "Hong Kong moment" next year? The city's art community hopes so. It wants to replicate Hong Kong's success following an announcement that the co-founders of Art HK are to launch a Singapore art fair along with Art Basel's owner, Switzerland's MCH Group.
It is a partnership with a formidable track record, so it is tempting to think Art SG's arrival, in November 2019, will do for Singapore's contemporary art market what Art HK – now Art Basel Hong Kong – did for Hong Kong's when it began to lure international collectors in 2008.
Dealers seem to think there is untapped demand for contemporary art in Asia. This year has already seen the first editions of Art Chengdu, Jing Art Beijing and Condo in Shanghai. In October, the team behind Art Jog in Yogyakarta will try to replicate its success in Bali. January will see the first Taipei Dangdai fair, led by Magnus Renfrew, the original director of Art HK. Also launching in January is another Singapore fair, SEA Focus, to be held at the council-run Gillman Barracks during Art Week, at the same time as Art Stage Singapore, the nine-year-old event run by Swiss art dealer Lorenzo Rudolf.
Singapore has been a tough market to crack, however, despite a government policy to turn the city into an art hub. This year's Art Stage Singapore saw a 26 per cent drop in participating galleries. The Singapore Contemporary Art Show closed last year and the Affordable Art Fair (AAF) has cut its two editions to one.
Tim Etchells, one of three shareholders in Art SG – together with Angus Montgomery Arts and MCH Group – is confident the partners' experience and large network of galleries and collectors will serve them well.
"Now, 10 years on, the collectors' market has grown and the awareness of international art fairs is greater. We are now targeting people who already know about fairs" - Tim Etchells, Art SG shareholder
They go back a long way. Etchells and Sandy Angus, of Angus Montgomery Arts, were among the co-founders of Art HK, selling the five-year-old fair to MCH in 2013. In 2016, MCH also invested in the India Art Fair – founded by Angus and Indian businesswoman Neha Kirpal – as part of a drive to build a global network of smaller regional fairs to supplement the Art Basel brand. Art SG is its latest.
Etchells says that, unlike Art HK, Art SG has the benefit of starting at a time when the collector market in Asia has matured: "Now, 10 years on, the collectors' market has grown and the awareness of international art fairs is greater. We are now targeting people who already know about fairs."
While he believes Hong Kong will remain Asia's biggest art market – thanks to Art Basel, a mature auction business and a large number of international galleries – Etchells says Singapore is easier to get to for Southeast Asian collectors, who are more diverse and experienced than the mainland Chinese buyers that form the backbone of the Hong Kong market.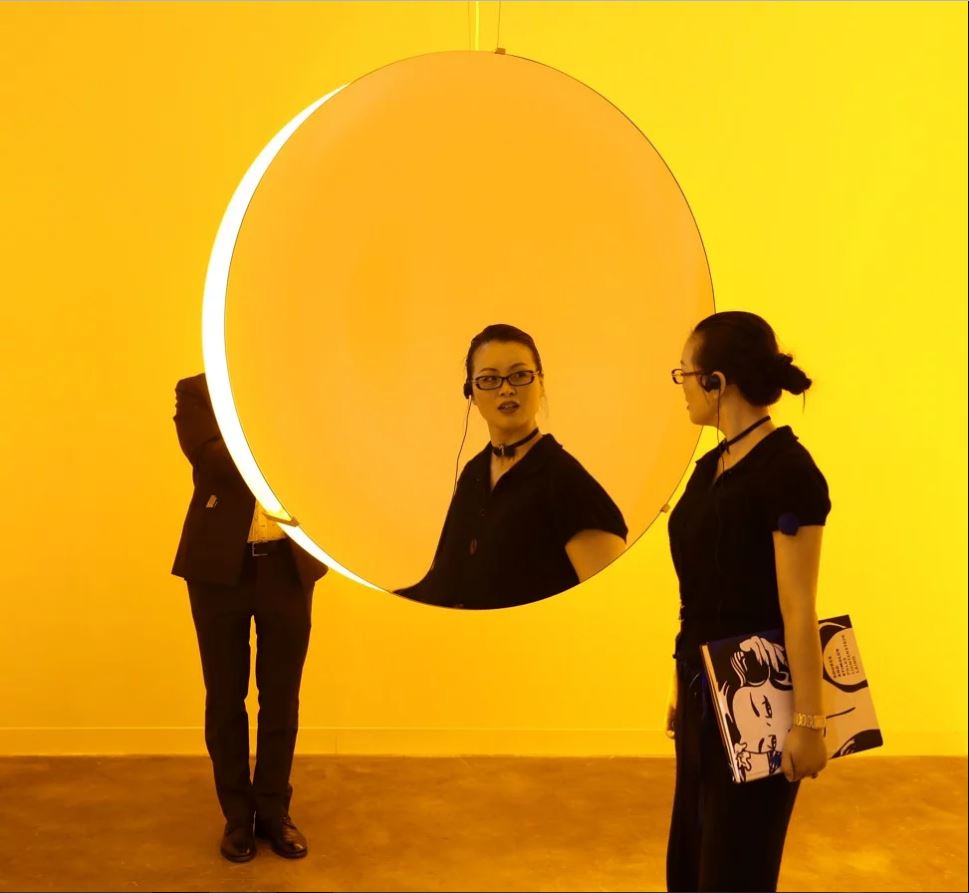 He says it would be wrong to equate the negative experience of existing art fairs to the city's potential, arguing that AAF was being "too ambitious" to hold two fairs a year in the first place, and that Art Stage Singapore probably "lost its way". (Dealers have privately told The Collector that Rudolf's negative remarks about the Singapore market antagonised many of his clients.)
Art SG will work, Etchells says, as long as there is a strong representation of Southeast Asian art, a well-respected fair director and regional representatives to pull in VIPs. "We will have a programme that gives it international credibility," he says.
The fair will start small with about 80 booths. It has yet to receive any financial support from the government and will go ahead regardless, Etchells says, although it may apply for grants in the future for international marketing and flying in collectors.
There has also been chatter in Singapore about SEA Focus, which is backed by the National Arts Council. Led by gallerist Audrey Yeo and the director of STPI Creative Workshop and Gallery, Emi Eu, it will be a small fair with about 30 galleries in a temporary structure. It may be boutique but the organisers hope it will replace Art Stage as the main draw of Singapore Art Week.
"We were really happy when Art Stage came, but the attraction and magnetism has dwindled," Eu says. "After hearing from my colleagues how much they want an anchor event for Art Week, we said we could do it. We have the support of the NAC [National Arts Council] and the Economic Development Bureau and it is going to be very gallery-oriented and focused on Southeast Asian art." Eu welcomes Art SG, saying it will help to draw collectors outside Art Week.
Not everyone is as enthusiastic about Singapore's potential. Rudolf, who could not be reached for comment on whether Art Stage will continue in 2019, has been vocal about the high cost of running a fair in Singapore. And Mark Saunders, director of the Asia Contemporary Art Show, which pulled out of Singapore this year, agrees.
"With Singapore, you have to have the resources [for] a long-term view," Saunders says. "It was quite clear from our own efforts that, without government subsidies, it would be a four- to five-year wait before the fair would yield a profit, and we stopped when the government would not renew its support after two years. In Art SG's case, the group of people involved reduces the risk and increases the opportunity because, in combination, they have a wide network of galleries and collector relationships.
"It doesn't take away from the fact that the Singapore market is very different from that of Hong Kong, however. There is no secondary market in Singapore. And a fair of around 80 galleries would require chargingUS$650-US$675 per square metre. It is a mistake to say Singapore is less expensive than Hong Kong," he says.
"Still, Singapore's geographical advantage is unique and, with the Art Basel connection, collectors [...] will visit Art SG."