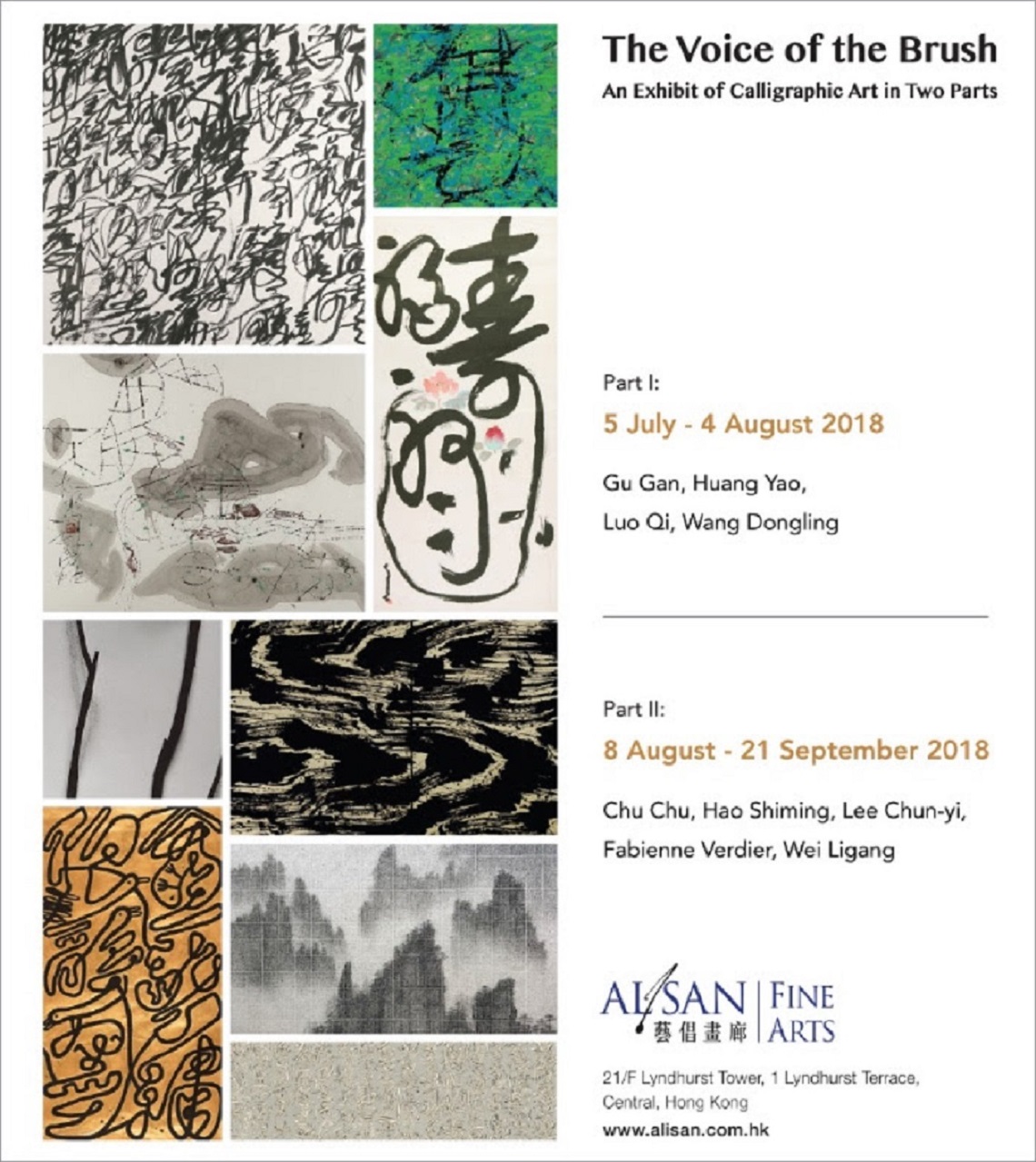 Huang Yao's calligraphy in HK
The Voice of the Brush is a series of exhibitions showcasing works by distinguished Chinese calligraphers -- Gu Gan, Huang Yao, Luo Qi, and Wang Dongling -- at Alisan Fine Arts in Hong Kong from July 5 to Aug 4. 

On July 10, Carolyn Wong, granddaughter of Huang Yao,  will conduct a walkthrough of the exhibition at 3.30pm. The walkthrough is followed by an English lecture on the life and work of Huang Yao.

A press release from the gallery states that, "Classical calligraphy in modern China is regarded as an art of exquisite refinement and, alongside poetry, the ultimate expression of Chinese culture." 

It adds, "The act of taking brush to paper is a fluid and dynamic dance, the shaping of each stroke imperative in relaying 'meaning' to the character, for, the character innately carries the meaning of the intended word."

"In light of the influence of Western modernism and movements like Abstract Expressionism, as well as social and political changes in China, several calligraphers, percolating in the 1950s and blossoming in the mid-1980s, began to subvert the relationship between the character's form and its meaning, allowing the content of the composition to govern the form, as opposed to the form of the characters to dictate the composition."

"While the works maintained their calligraphic style, the image became increasingly abstract, and at the extreme, divorced from any specific language except the language of painting."

For further details, please contact Alisan Fine Arts Central at 21/F Lyndhurst Tower, 1 Lyndhurst Terrace, Central, Hong Kong. Tel: +852 2526 1091|Fax: +852 2845 3975 . Email: [email protected]. Gallery Hours: Mon-Sat 10:00-18:00 (Open to public, Closed Sun & public holidays).
Alternatively, contact the Huang Yao Foundation c/o Huang Yao Studio Pte Ltd at 100 Tras Street, #16-01 100AM, Singapore, 079027. E: [email protected].