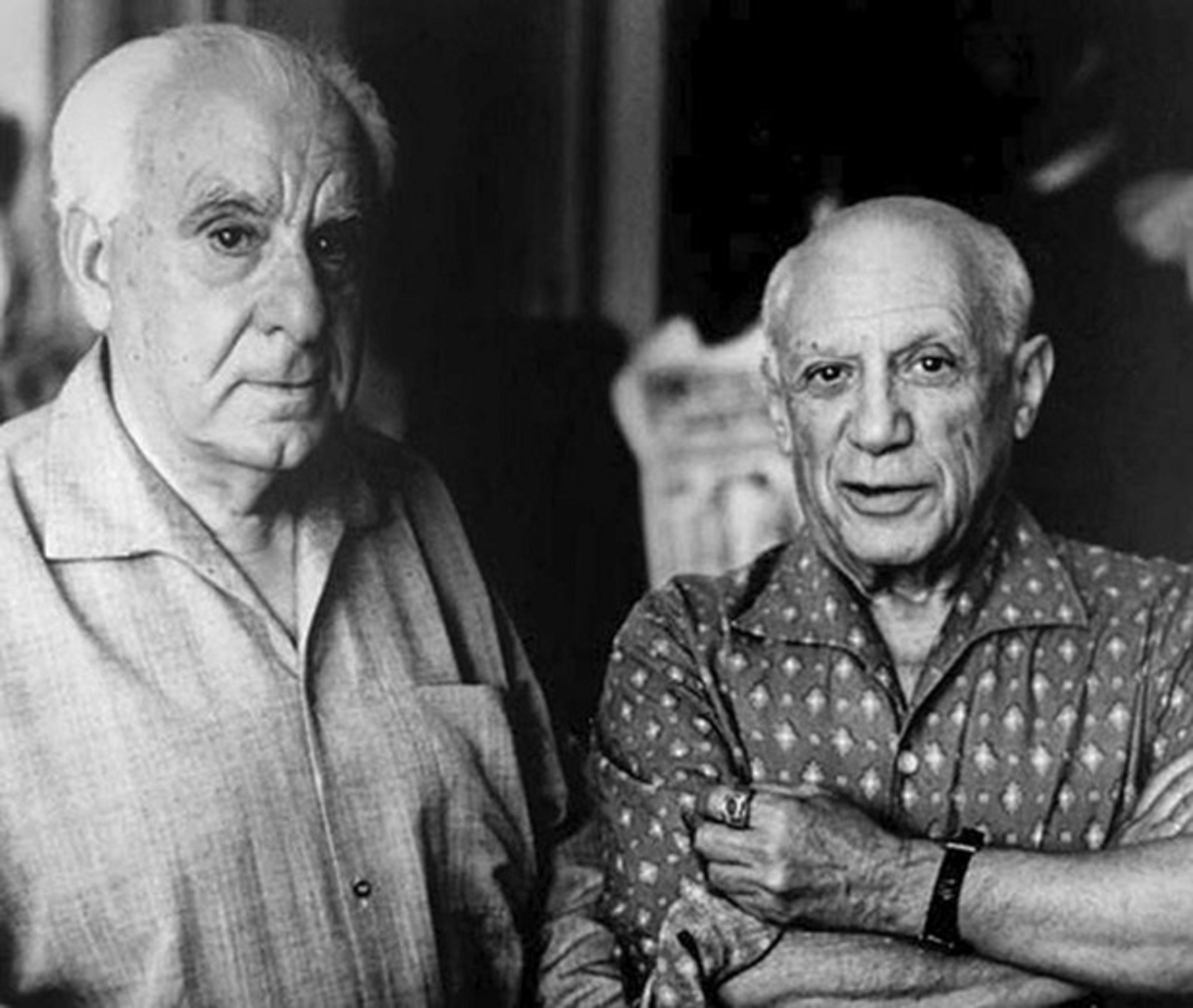 Zervos Picasso Catalogue to be reprinted
Sotheby's to be the Exclusive Worldwide Distributor of New Zervos Picasso Catalogue
First established in 1926, Cahiers d'Art is known as a distinguished publishing house, art gallery and revue, which printed some of the most exquisite publications illuminating 20th century art, including the Zervos Picasso Catalogue, originally published between 1932 and 1978. An incomplete undertaking at the time of his death in 1970, the life-long collaboration between Christian Zervos and Pablo Picasso will now be revived in a reissue of all 33 of its volumes, containing nearly 16,000 drawings and paintings by the revered Picasso (1895-1973).
One of the most influential pieces on scholarship on Picasso, the volumes, out of print until now, will be revived in both English and French editions, being translated into English for the first time. Publishing of the new editions is overseen by Staffan Ahrenberg, a Swedish collector who acquired Cahiers d'Art in 2011, and with it, the rights to all its publications, its archive and gallery.
"Christian Zervos dedicated his life to Picasso, and it is our great honor to continue the Zervos/Picasso story and legacy. I think it is essential for the Zervos to be back in print and available to collectors, scholars and the trade," said Staffan Ahrenberg, current owner of Cahiers d'Art.
Relaunching in October 2012 for the first time since 1960, the new editions of Cahiers d'Art will maintain the values and practices associated with its original founder Christian Zervos (1889-1970), who built direct relationships with many of the most important artists of the 20th century, and who insisted always on the highest standards of production quality. The new reproduction is also overseen by a world-class team which includes Samuel Keller, Director of the Beyeler Foundation and Chairman of Art Basel, and Hans Ubrich Obrist, renowned art curator as well as Co-Director of the Serpentine Gallery. The new prints will also incorporate corrections prepared together with the Picasso Administration.
Sotheby's will be the exclusive distributor of the print editions of the new Zervos Picasso Catalogue, which will made available on December 15, 2013. Pre-orders can be made through its website at zervos.sothebys.com.
"We are thrilled to be associated with Cahiers d'Art's legendary history as well as their very exciting future under the stewardship and vision of Staffan Ahrenberg," commented Tobias Meyer, Worldwide Head of Contemporary Art at Sotheby's. "There is incredible potential in the return of their tradition of partnership with artists, which we have already seen in their initial collaborations with Ellsworth Kelly and the Calder Foundation, and we are thrilled to help them reach an audience of the world's most discerning collectors. The re-issuing of the Zervos is particularly exciting – every serious collector of Picasso will want this pivotal reference work, which is also a collector's item in its own right."
In addition, Sotheby's will also be offering legendary Cahiers d'Art revue and other Cahiers d'Art publications to its global audience. The catalogue will otherwise be available for purchase at Cahiers d'Art gallery, housed at 14 de rue Dragon in Saint-Germain-des-Pres, as well as online on its webpage at www.cahiersdar.fr.