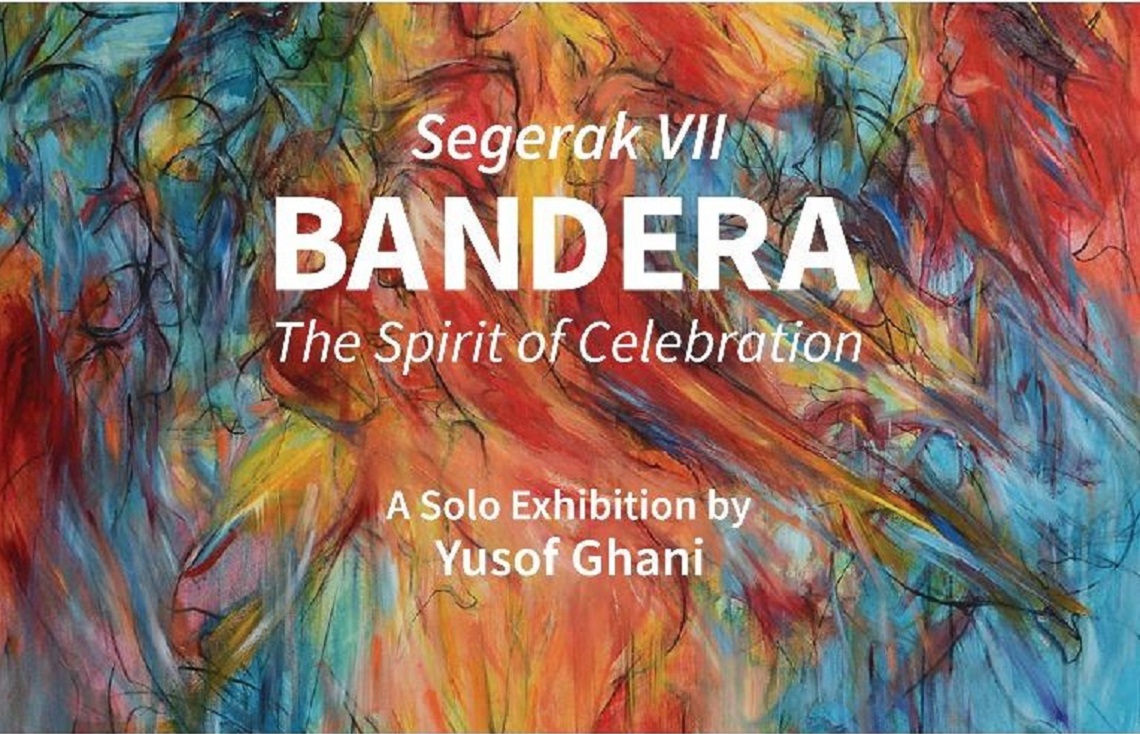 Malaysian senior artist Yusof Ghani, 68, will stage a solo exhibition at Galeria BAT Alberto Cornejo in Madrid from May 7-10.

Entitled, Bandera - The Spirit of Celebration, the exhibition will feature 30 oil on canvas works from the artist's Segerak VII series. They range in size from 107cm by 76cm to 366cm by 220cm and are priced from RM35,000 to RM350,000.
The abstract paintings are said to feature the characteristic strokes of the artist and which converge to form "subtle faces and figures" that appear to be in constant movement and interaction. 
According to the gallery's press release, this "energy in movement is accentuated through the use of bright background colors". The text adds that at times, the "movement" is "very clearly defined in the background", and "at times as part of the figure itself" and which "showcases the mood and emotions being conveyed".
Says gallery director Mariam Alcaraz Ruiz in the press release, "We are very excited to have maestro Yusof Ghani exhibiting his work in our gallery. We want to promote and enable the appreciation of Southeast Asian contemporary art to European art lovers and collectors, and would like to allow experienced artists like the maestro to have the opportunity to inspire and nurture young and upcoming European artists".
Says Yusof Ghani, "I am extremely honored to have been invited to exhibit my work in Madrid. I take this opportunity as an important responsibility to showcase and depict Malaysia's rich culture. I also look forward to forging a long-lasting relationship with the gallery, in order to contribute to the exchange of ideas, collaborations and artwork from European and Southeast Asian artists, thus creating a more global network of artists and collectors."
The opening ceremony at the gallery in Madrid is on May 7 at 6.30pm and the event will be officiated by the Malaysian Ambassador to Spain, Zainal Abidin Bakar.