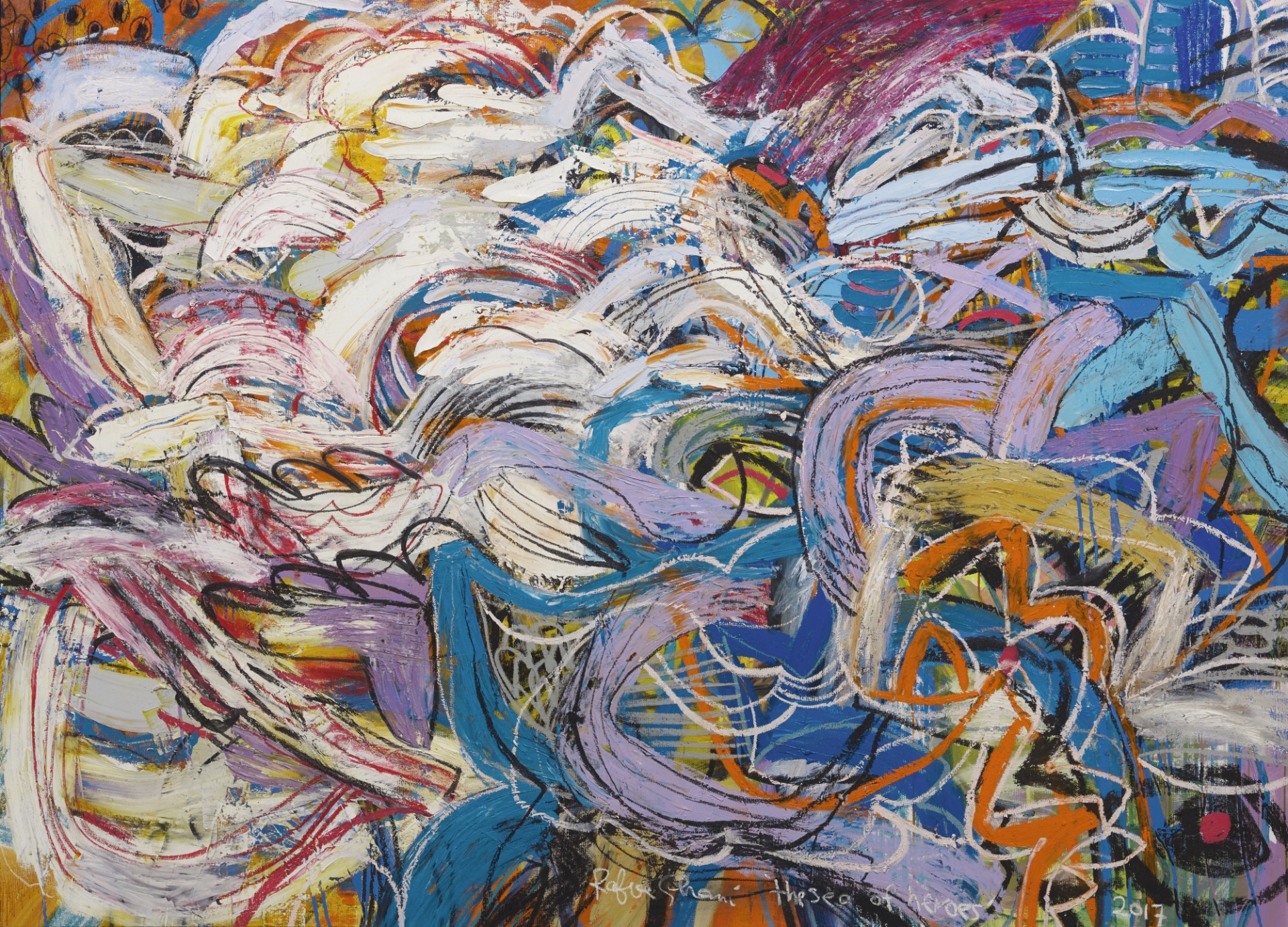 Selling Malaysian Art in HK
While Sotheby's Hong Kong reported all the Southeast Asian works in the "evening sales" of modern art and contemporary art were sold on March 31, there were also many unsold works in the "day sale" of Southeast Asian works on April 1.
Responding to our query on their press release which reported that, "All Southeast Asian Modern works sold" and that "Southeast Asian Contemporary works 100% sold", Sotheby's Hong Kong spokesman replies that the statement specifically refers to the "Southeast Asian Art sold in Modern Art Evening Sale and Contemporary Art Evening Sale."
"Those unsold lots you checked up on are from Modern and Contemporary Southeast Asian Art Day Sale, which was held the day after. We did not claim 100% sell-through rate in our Day Sale," points out the spokesman in an email.
The unsold lots in the "Day Sale" in question refer to, among others:
* Lot 242. Jimmy Ong - Eighteen, 2001 | Charcoal on paper | 218.5cm x 128cm (Est HKD 40,000 - 60,000 / USD 5,000 - 7,700)
* Lot 259. U Ba Nyan - The Village, c. 1930s, 17cm x 24cm (Est HKD 160,000 - 220,000 / USD 20,000 - 28,000)
* Lot 260. U Ba Thet - Jetty, c. 1950s | Watercolour on paper | 20cm x 27cm (Est HKD 40,000 - 60,000 / USD 5,000 - 7,700)
Touted to be the second highest total for an evening sale of Asian and Western art, Sotheby's Hong Kong concluded its auction of modern and contemporary art bringing in HK$1.04 billion / US$132 million on March 31, according to its press release.
Overall, there were some interesting observations in the sale of Southeast Asian works, in particular, Malaysian works. And unsold works also indicate current market sentiment.
Firstly, works by all five Malaysian artists featured in the April 1 Day Sale were sold. Two of which, sold for a relatively remarkable price of over HK$200,000 (RM98,533)  each.  Long before the auction, the art scene in Kuala Lumpur was abuzz with talk of the impending auction of Malaysian works in Hong Kong.
As a matter of record, Rafiee Ghani's Sea of Heroes [pictured above] 2017 oil painting (154cm by 213.5cm) and Suzlee Ibrahim's 2008/09 Wall Series: Masterpiece II oil and acrylic work (152cm by 236.5cm), reportedly, fetched HK$212,500 (RM 104,692) and HK$237,500 (RM 117,008) respectively, inclusive of 25% buyer's premium.
Well-known abstractionist Awang Damit's 93 by 93cm mixed media work entitled Payarama "Belat Biru"... (2013) estimated at between HK$100,000 and HK$150,000 sold for HK$125,000 (RM 61,584). However the senior artist's past record in a Sotheby's sale last year attained a price of HK$325,000 (RM 160,120) for an acrylic work entitled The Dream of a Warriror, measuring 174cm by 178cm.
Raduan Man's 2017 True Love - estimated at between HK$40,000 and HK$60,000 – recorded a sale of HK$70,000 (RM 34,467) for the huge, oil on jute work of 387cm by 542cm.
Ismail Awi's The Stage (Rise Up) 2017 work, estimated at between HK$30,00 and HK$50,000, also recorded a sale at HK$37,500 (RM 18,475) for the acrylic and oil on canvas painting (182cm by 152cm).
One common factor about three of the five works, is that they were completed last year.
Southeast Asian art buyers and industry professionals are observing the Hong Kong auction scene with increasing interest as business rivalry propel new products to the auction platform.
It is also quite remarkable that such Malaysian works found buyers on the Hong Kong stage despite a less than robust market for Southeast Asian works.
The other works that did not sell at the Day Sale of Southeast Asian art can be viewed in the following link: https://goo.gl/t2wKJk