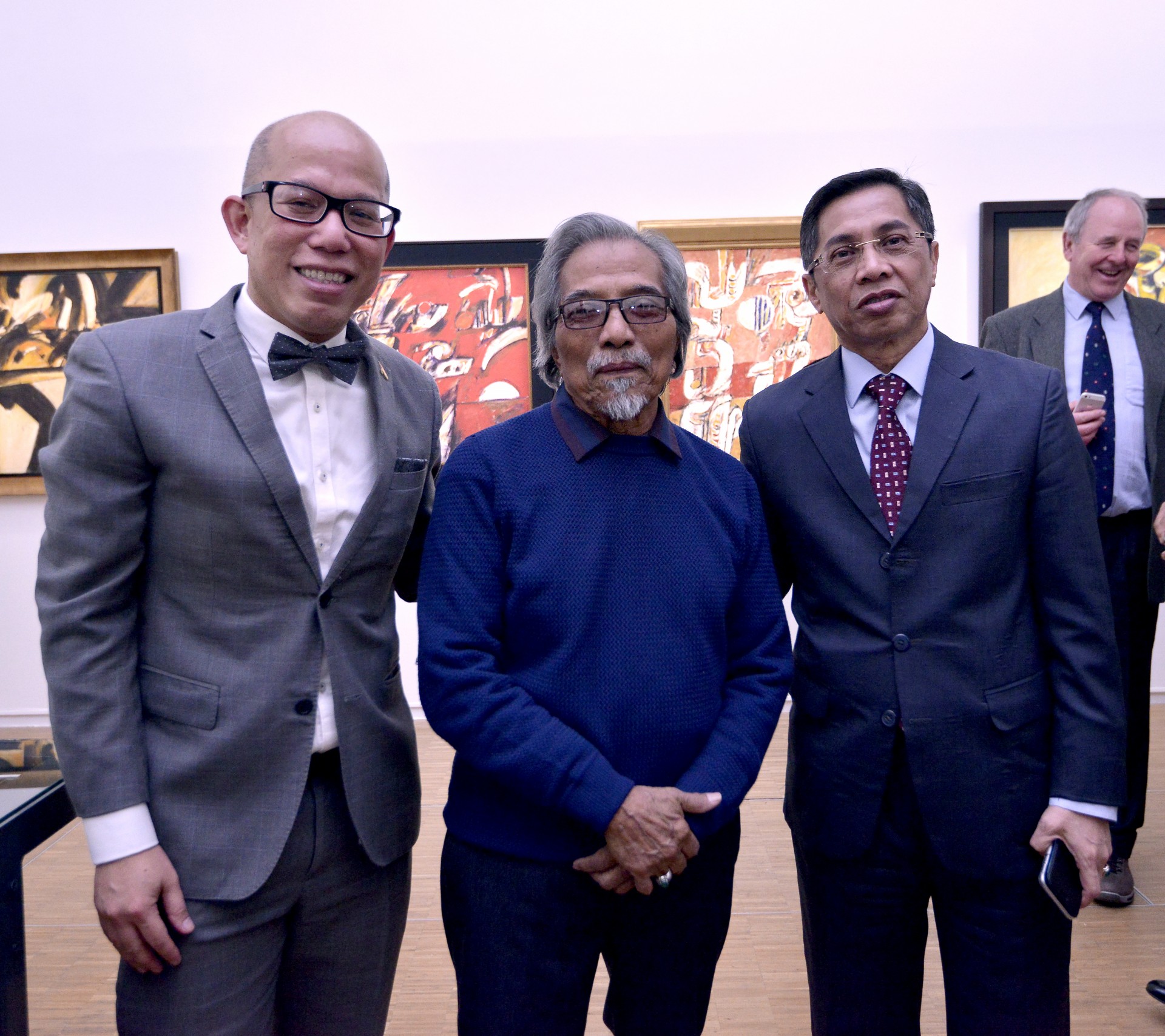 The French-Singaporean- Malaysian art connection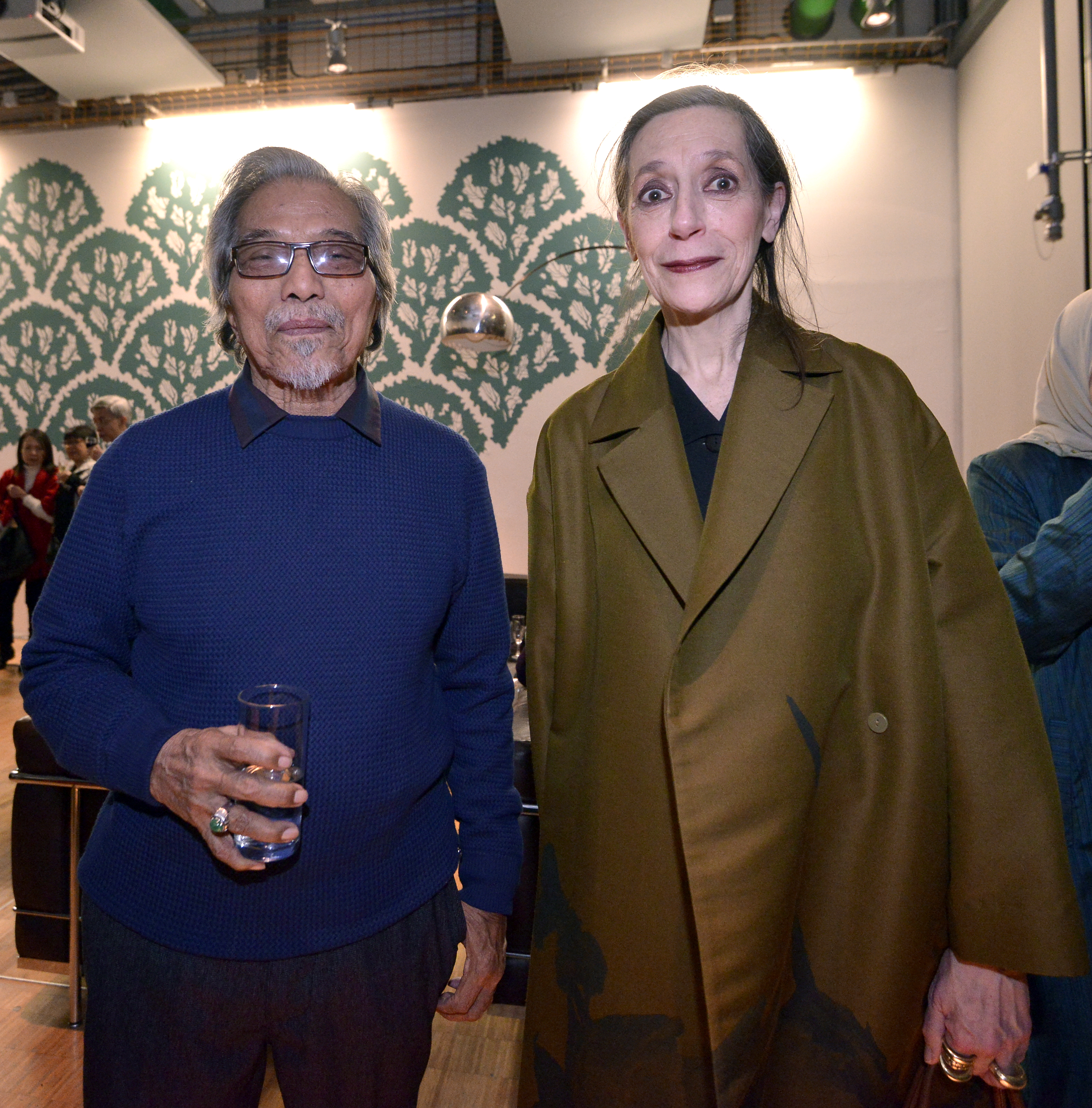 PARIS: Some 70 works of Malaysian national artist Latiff Mohidin's Pago Pago series from the 1960s were unveiled at a VIP evening preview at Centre Pompidou in Paris to great aplomb on Tuesday.
Over 100 guests, including Malaysian and Singaporean collectors and art lovers, thronged the exhibition venue which focuses on Southeast Asian art for the first time.
Said the 76-year-old artist, poet and writer: "I am overwhelmed to be able to witness this event. I never dreamt that this could happen."
The works feature paintings, drawings and "ciment fondue" sculptures that chart the development of his iconic series of modern art. The exhibition includes archival material of the artist's travels and accomplishments in the 1960s that span Europe
and Southeast Asia.
The groundbreaking exhibition is a collaboration between National Gallery Singapore (NGS) and Centre Pompidou to highlight the development of modern art in Southeast Asia in the 1960s within a global context.
Catherine David, deputy director of Musee National d'Art Moderne, which includes Centre Pompidou, said Latiff was selected as the first Southeast Asian artist to be featured as he has a body of work that represents a perspective of modern art that differs from the European perspective.
Entitled Latiff Mohidin: Pago Pago (1960-1969), this exhibition is a follow-up to the 2016 collaboration between Pompidou and NGS which resulted in the Reframing Modernism group exhibition held in Singapore.
That group exhibition featured the works of Latiff together with other Southeast Asian artists including Cheong Soo Pieng, Le Pho and HR Ocampo juxtaposed against the works of European modern artists such as Picasso, Chagall, Matisse and Kandinsky.
Apparently, even before the Reframing Modernism show (March 31-July 17, 2016) at NGS commenced, David was impressed with Latiff 's Pagoda II painting of 1964 that belongs to NGS. And she wanted to know more about the artist.
"After I saw the exhibition on Southeast Asian modern art I was really impressed and so we began to look at a specifi c development. And we thought it would be very interesting to move on in the collaboration and work on a more monographic
project. It was obvious that Latiff was the one and it was a bit easier to begin with an artist whom you can discuss with and follow up and consider.
"And, of course, it is a very different thing from the Singapore perspective," pointed out David who said the Singapore of today is quite diff erent from the complexities the 1960s art scene which had "transcultural relations between Singapore and Malaysia.
Present at the event were Malaysian Ambassaor to France HE Datuk Ibrahim Abdullah, Singaporean Ambassador to France HE Zainal Mantaha, Centre Pompidou president Serge Lasvignes, NGS chairman Hsieh Fu Hua, NGS director Eugene Tan, The Edge Media Group chairman Datuk Tong Kooi Ong and The Edge Media Group publisher and chief executive officer Ho Kay Tat.
Malaysian and Singaporean collectors and artists who turned up for the preview included Zain Azahari, Dr Abang Askandar Abang Kamel, Ismail Mustam, Dr Tan Loke Mun, John Lee, Ahmad Zakii Anwar, Jalaini Abu Hassan, Hoe Say Yong and Jimmy Chua.
Latiff was accompanied by his wife, Wan Rahimah Wan Ismail, son Ilham Latiff and daughter Nadiah Latiff.
Latiff Mohidin: Pago Pago (1960-1969) is held at Centre Pompidou on Level 5 until May 28.