Curiosities in HK auction
Sotheby's Hong Kong Curiosity IV antiques sale on April 2, "encompasses material from the Cretaceous period 70 million years ago to the present."

In a press release, the auction house adds that the "curiosities" are "from civilisations and cultures that once flourished and have now vanished, from the Okvik civilisation in the Bering Sea to Egypt's new Kingdom, from the Olmec in Mexico to Kamakura Japan."
Scheduled to be held at the Hong Kong Convention and Exhibition Centre, the sale offers a total of 114 lots estimated in excess of HK$62 million or US$7.9 million.*
"The Curiosity sale has become a fixture of our yearly sale calendar and it remains the principal platform where we introduce new fields of collecting to our Asian audience from natural history and tribal art to European sculpture, all juxtaposed with Chinese art. It is in essence a cross between the Chinese scholar's studio and the western cabinet of curiosities," says Sotheby's Asia chairman Nicolas Chow.
Sale highlights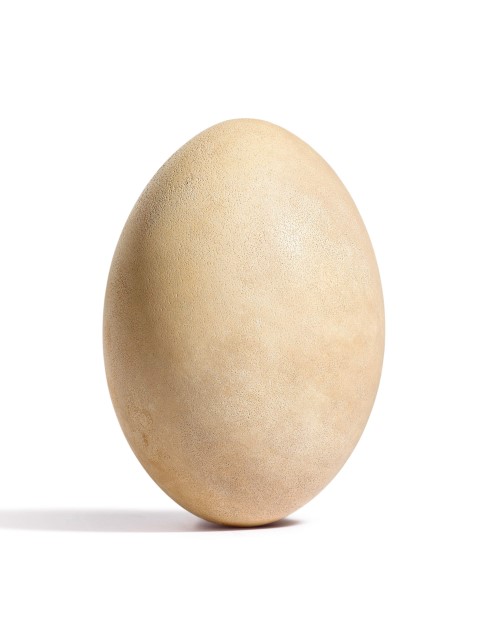 The egg of the elephant bird is the largest egg ever known, outcompeting any known dinosaur eggs. Elephant bird (Aepyornis maximus), was reputedly a name coined by the great explorer Marco Polo. It was believed that the bird, reminiscent of a massive ostrich, stood over 10 feet tall and was so enormous that it could carry off an elephant. The elephant bird, now extinct, was active in the south of the island of Madagascar in the Spiny Forest where they fed on the trees. Their shells were highly prized by the Madagascans, they have been used both practically as containers and treasured as prestige collectables passed down from generations to generations. In the nineteenth century during the European expeditions to Madagascar, these rare eggs of curiosity were discovered. Filled with awe, several of these were brought back to France and England, most of which are now housed in public museums. The present egg is one of the few which had remained in private hands.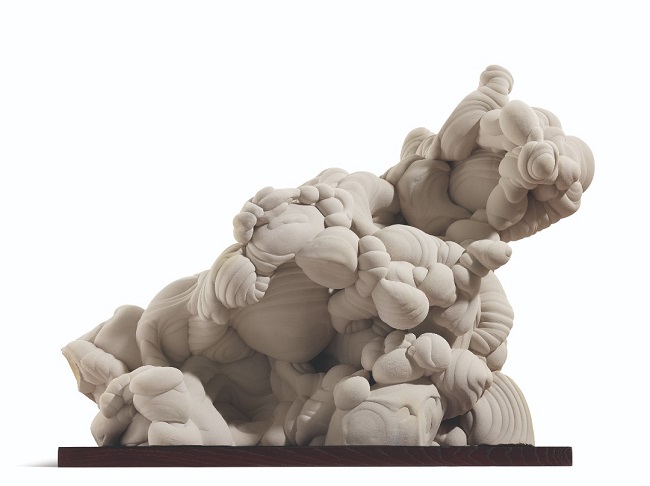 A gogotte is a naturally shaped mineral rarity consisting of tiny quartz fragments held together by calcium carbonate that were formed over millions of years. The most prized examples of gogottes are found in Fontainebleau, France, where they have been protected in a sandy basin for over 30 million years. Said to have inspired artists from the Surrealist Art movement, including Jean Arp, these bizarre sandstone formations are comparable to the most beautiful of modern sculpture. On view at present day in the Versailles garden, Louis XIV of France, known as the Sun King, had commissioned gogottes to be excavated for his gardens.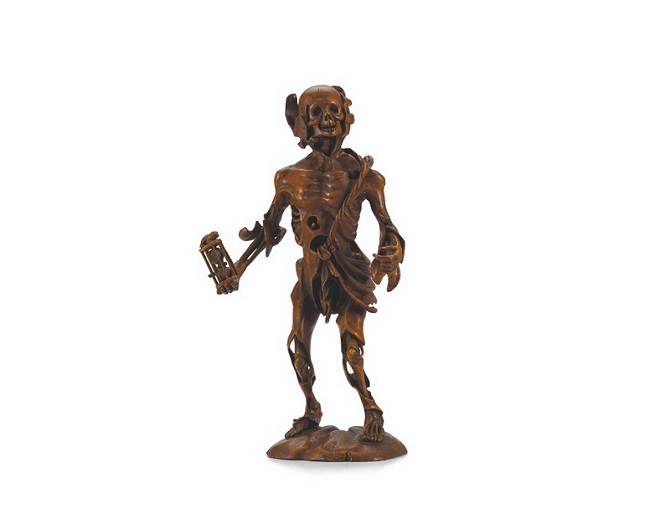 Representations of memento mori motifs (loosely translated to mean 'remember death' in Latin) gained currency in the Renaissance, particularly in Reformation-led Germany. Acting as moral guardians with connotations of sin, decay and the afterlife, such objects were valued equally as curiosities, satisfying the Renaissance obsession with human anatomy and the grotesque. As they symbolise the transience of human life, they were also known as 'Vanitas' as referenced in the Book of Ecclesiastes (1.2) "vanity of vanities, all is vanities."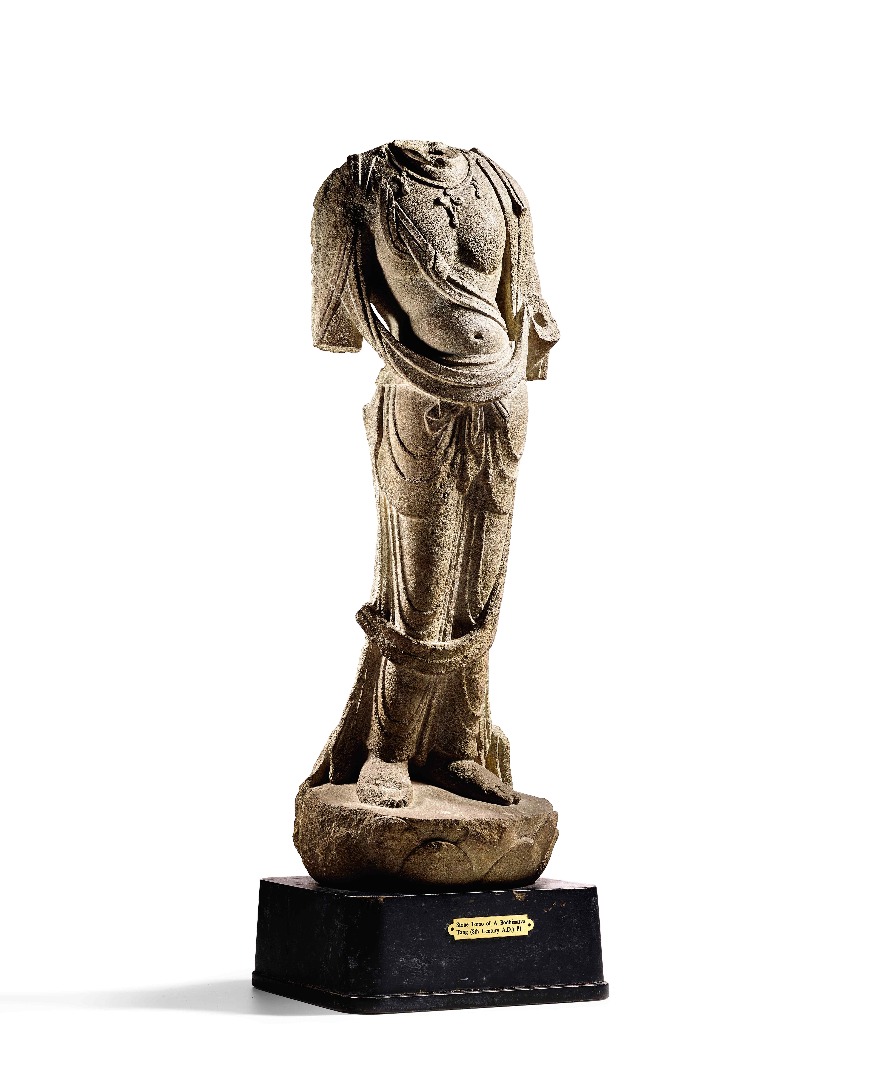 This sensual image of a Bodhisattva, so gracefully carved with deeply voluptuous movement, is an outstanding legacy of the high period of the Tang dynasty (618-907), when China's sculptural tradition reached its most mature phase. The modelling of the aristocratic male figure is articulated with vivid realism, whilst the dignified poise of the Bodhisattva is endowed with uttermost spirituality. In contrast to the more sinicised treatment of the human form in the Northern Qi (550-577) and Sui (581-607) dynasties, masterpieces of the high Tang, of which this is such a superb example, exhibit a deep level of influence from the artistic style of the Indian Gupta Empire (320-647), which itself is imbued with resonances of the Hellenistic tradition.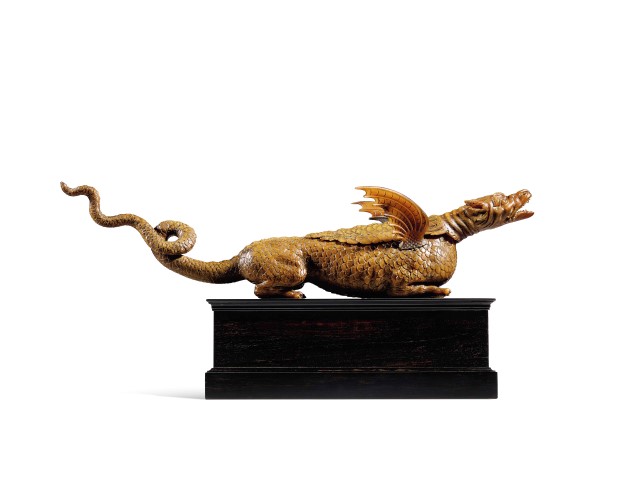 This extraordinary rhinoceros horn dragon vessel, superbly carved as a mighty beast poised and braced for attack, is a highly important relic of the European Renaissance. Emanating from the midst of the Holy Roman Empire, it is reckoned to have been a luxurious item created under royal patronage, or possibly commissioned for a great collector. It is extremely rare, with no other comparable example known.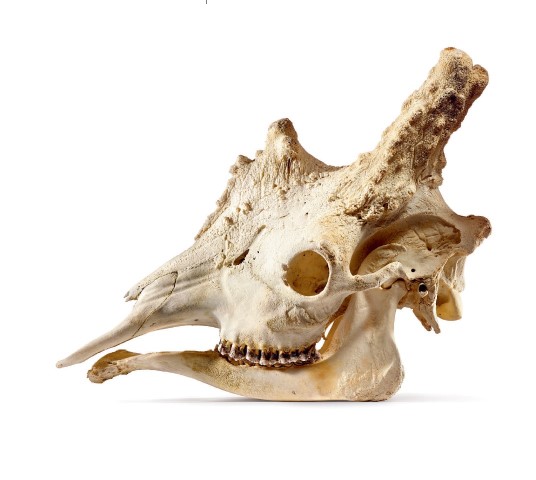 Well-built with a pair of ossicones of relatively large size, the current skull presumably belonged to a male giraffe. These prominent rod-like structures are formed from ossified cartilages, and may have played a role in male combats and body thermoregulation. As giraffes mature, calcium deposits grow on their cranium and develop into further horn-like structures protruding from their foreheads (and sometimes rear of their skull), as seen on the present piece. The natural erosion on the surface of the skull suggests that it was a bush find.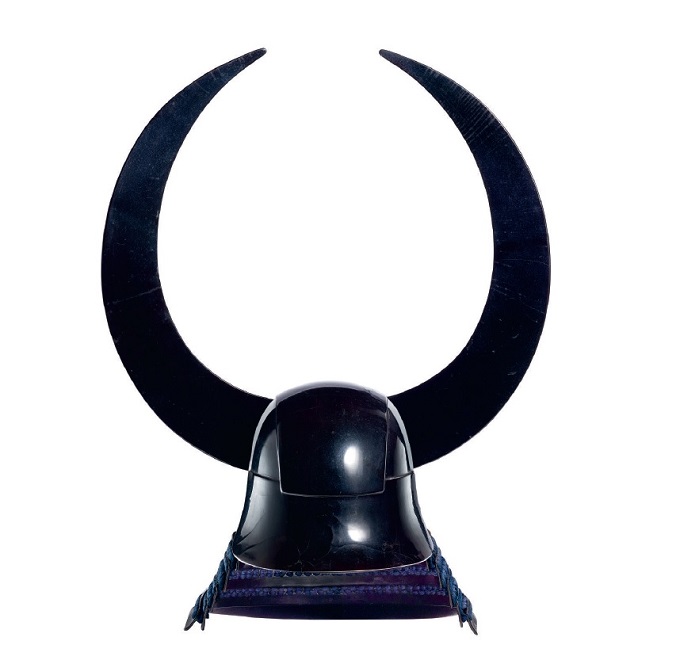 The use of matchlock guns in combat battle had a fundamental influence on military strategy in Japan. Generals now had to stand behind their troops in combat in order not to be shot, yet had to lead complex movements on the battlefield. They had therefore to be identified by strong visual cues, such as the oversized crest found on this helmet. Arms and armours became more ornamental rather than of actual use in a pacified Japan during the latter part of the Edo period. Therefore it is likely that the present helmet, with its delicate lacquered surface and large cresting, would have been intended for display or representation rather than for combat.
Other higlights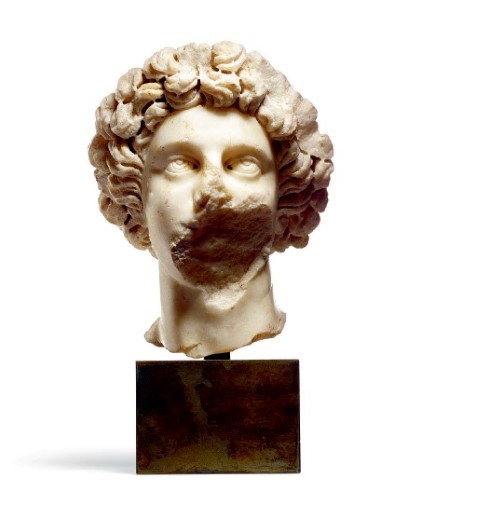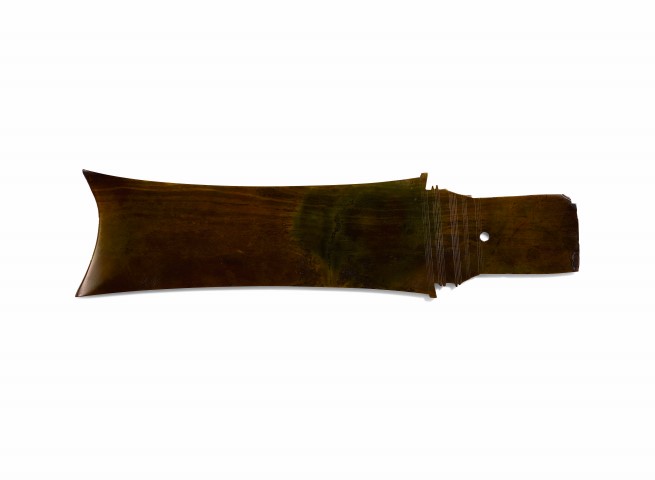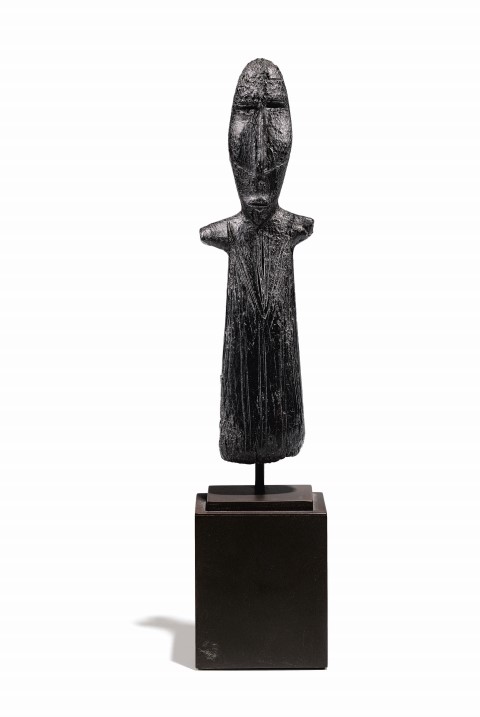 *Estimates do not include buyer's premium. Prices achieved include the hammer price plus buyer's premium and are net of any fees paid to the purchaser where the purchaser provided an irrevocable bid.