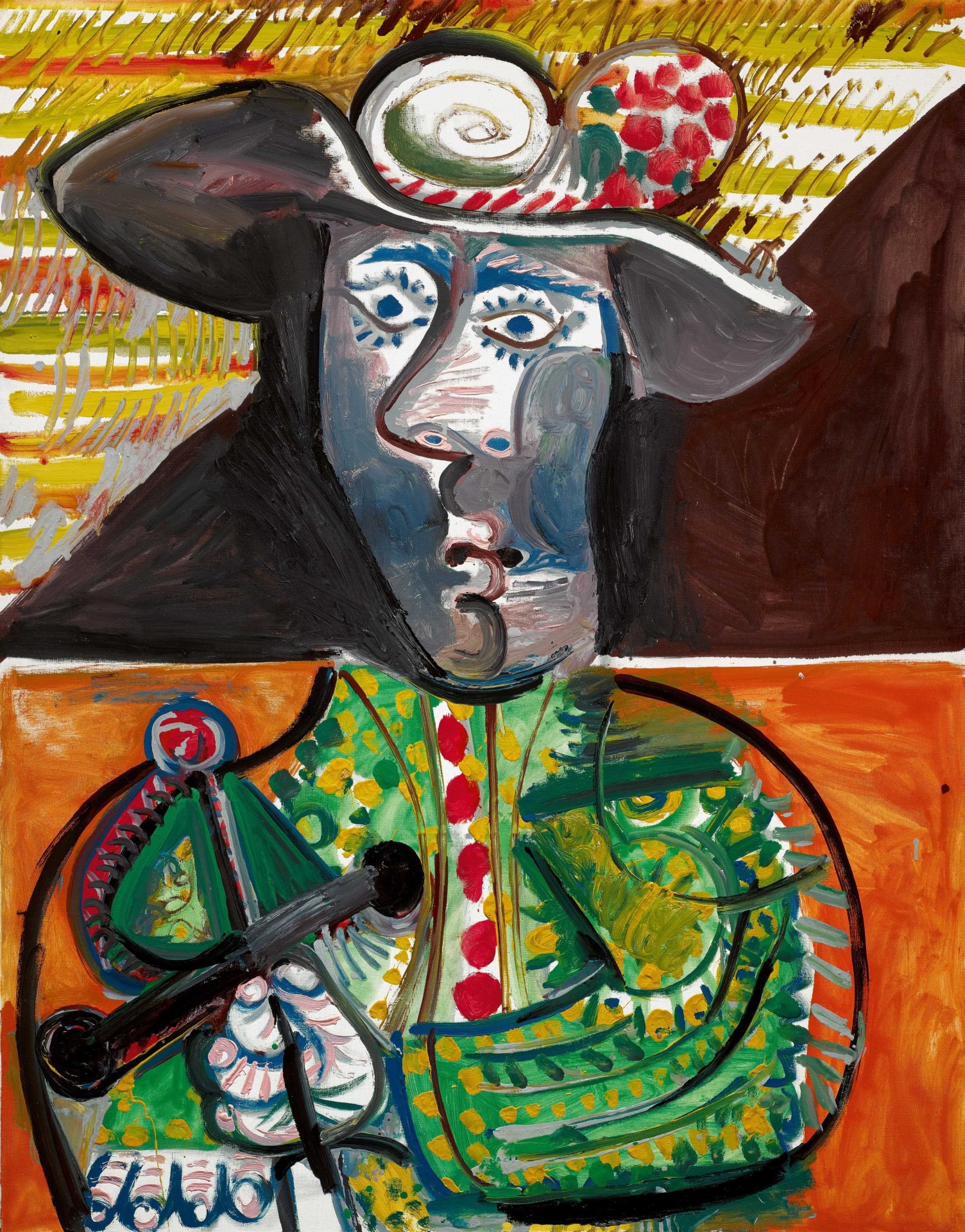 Picasso's Le Matador Up For Auction
21 February 2018 - 5:30pm
A portrait painting by Picasso, entitled Le Matador will make its auction debut at Sotheby's London Impressionist and Modern Art Evening Sale on Feb 28.
According to a press release by Sotheby's, this is the portrait's first public appearance since 1973 when it was exhibited at the Palais des Papes in Avignon, shortly after the artist's death that year.
Global Co-Head of Sotheby's Impressionist & Modern Art Department & Chairman of Sotheby's Europe, Helena Newman, said: 'This powerful portrait exemplifies Picasso's creative force in his final years and represents the culmination of a life-long obsession. Through the subject of the bullfight, Picasso explores the theme of life and death, creation and destruction, earth and sun, casting himself at the centre stage of the spectacle. We are thrilled to be presenting two prime examples of works by Picasso at his very best in one sale – Le Matador and Femme au béret et à la robe quadrillée (Marie-Thérèse Walter) –  both from key periods of the artist's career.'
The press release adds that unlike his other depictions of the matador from this period where the figure is depicted against a plain, monochrome background, this painting uniquely combines the image of the matador resplendent in an elaborate costume with that of the arena. The lower half of the background represents the sand of the bullfighting ring, with hundreds of spectators in the upper half.
The experience of being taken to the bullring by his father at the age of eight is said to have had a strong impression on Picasso. His first painting, Le petit picador jaune, was of a matador on a horse in the arena observed by the spectators behind him. It is all the more fitting that at the end of his life, he returned to the celebrated imagery of the bullfights that he had grown up watching.
Despite leaving Spain to live in Paris in his youth, Picasso retained a sense of Spanish identity, and the matador was the character that allowed him to draw attention to his heritage.
Le Matador will be on display in an exhibition at Sotheby's London from Feb 22-28.