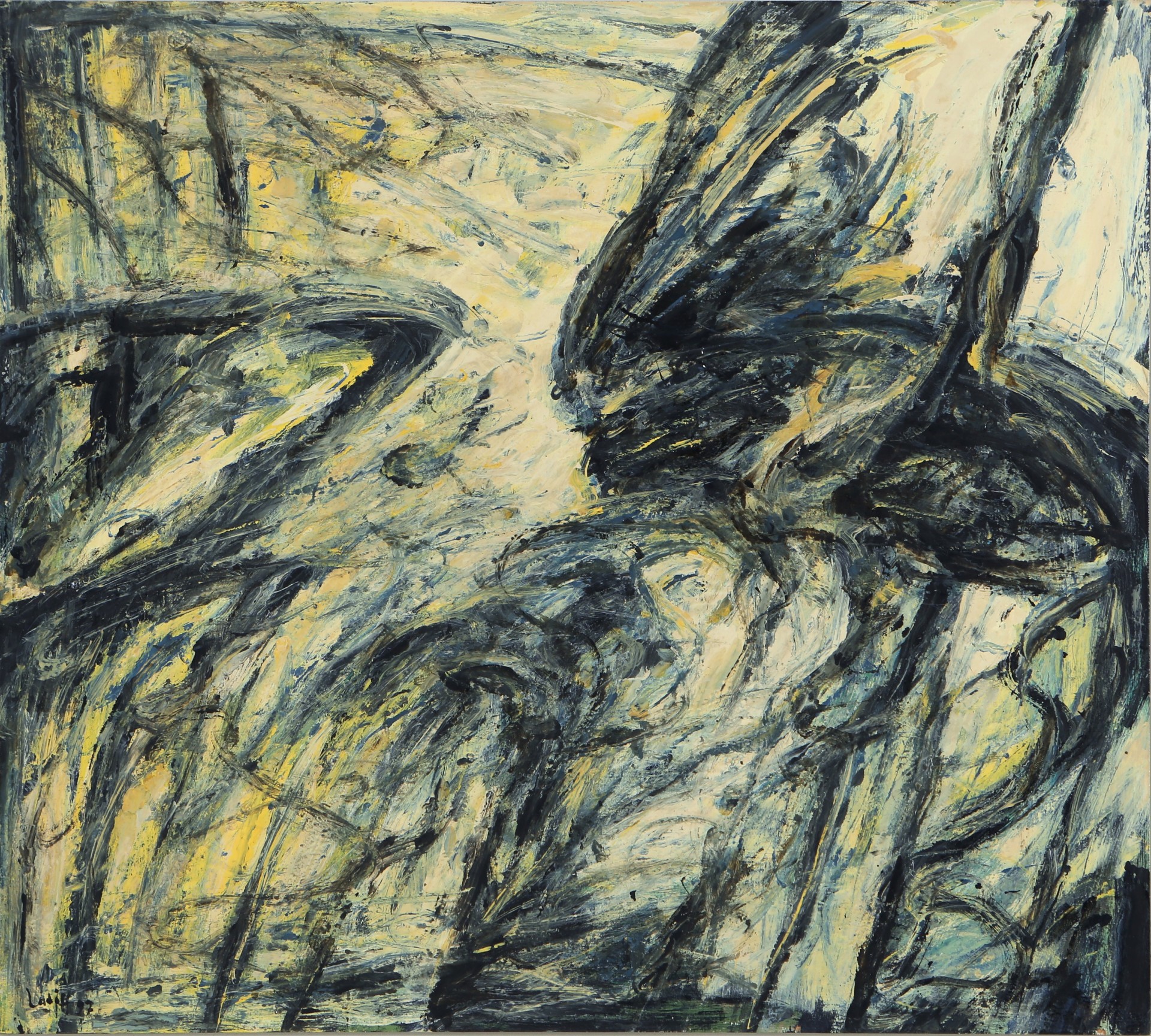 23 February 2018 - 12:10pm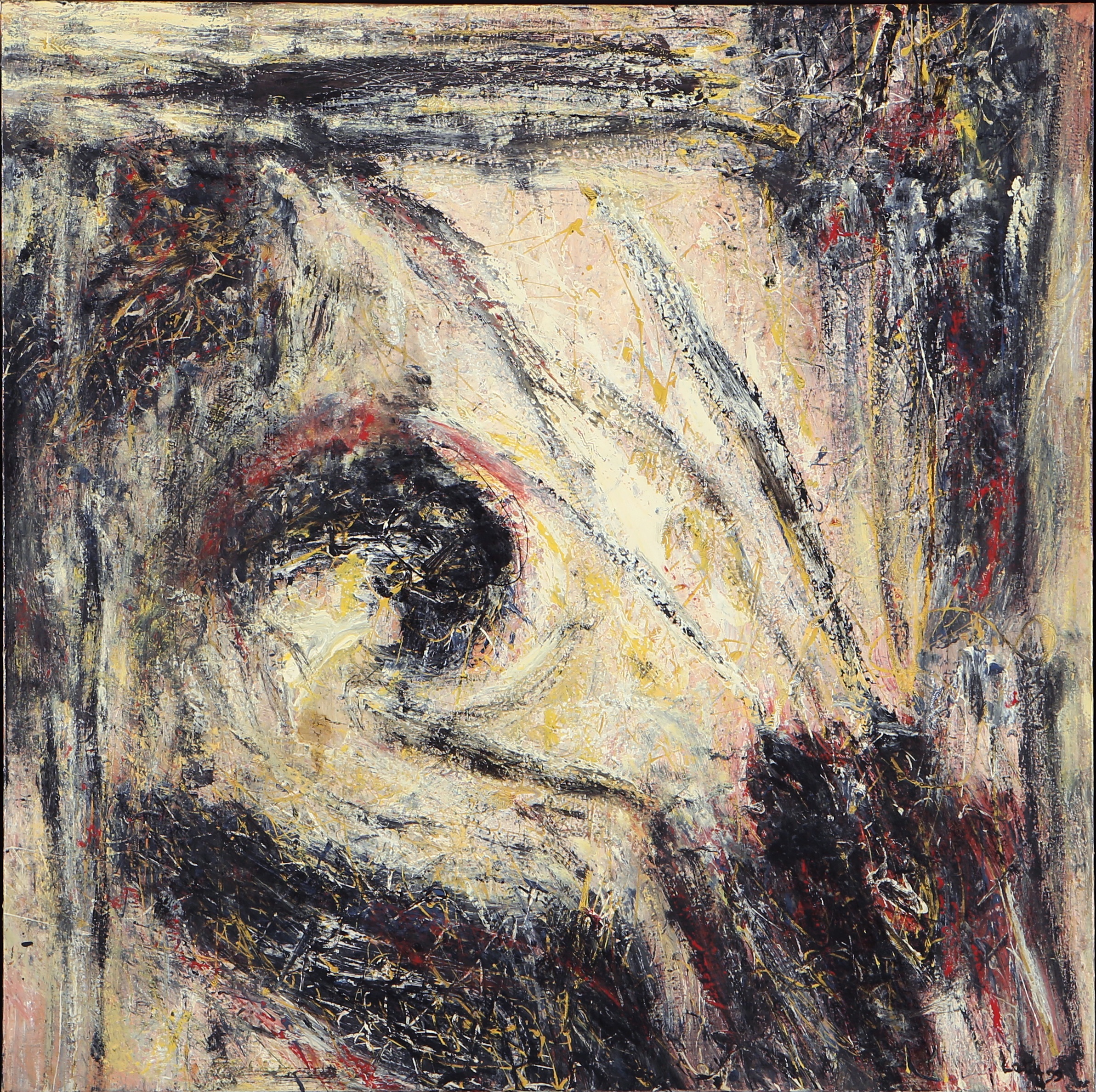 In the sixth edition of The Edge Auction, two oil paintings by Malaysia's top artist, Latiff Mohidin, will be up for sale: one is from his 1997 Rimba series (86cm by 96cm) and the other is Tao Landscape (Homage to Lao-Tzu), 1999, 91cm by 91cm. Estimates for the works are between RM250,000 and RM300,000, and RM260,000 and RM300,000 respectively.
Latiff came up with the Rimba series after he suffered a series of health issues, he says in a book of the same name: "When I returned from Mecca after performing the Haj, the condition of my heart had deteriorated. The doctor advised a second surgery; the following months were frustrating and depressing. This situation had psychological repercussions. I set myself a challenge, to deepen my level of work and not merely repeat what I had done earlier. I wanted to develop a new technique that
could transmit, consolidate a sense of urgency, vigour."
The first painting from the Rimba series was created in 1991 while Latiff was deeply immersed in the Gelombang series (which concluded in 1994). The painting, called Rimba, was followed in 1993 by three or four works that he considers the seeds
that developed into the Rimba theme.
Apart from painting and creating sculptures, Latiff is also known for his literary output — he has written and translated a wide range of poems. Tao Landscape relates to the Chinese classic text known as Tao Te Ching, which he also translated into Malay. The text is often credited to ancient Chinese philosopher and writer, Lao Tzu. Tao Landscape can be seen as a harmony between Latiff's poems and oil paintings.
Latiff, 77, will have a solo exhibition at Centre Pompidou's In-Focus Gallery in Paris, France. Presented by National Gallery Singapore in collaboration with the Musée National d'Art Moderne, the show focuses on his Pago Pago series, which was produced during his formative years in the Sixties. The exhibition opens on Feb 28 and ends on May 28. 
Another blue-chip artwork on offer is Hijrah (Pilgrimage) from the Hegira series by the late national laureate Datuk Syed Ahmad Jamal (1929-2011). Measuring 122cm by 213cm, the 1999 acrylic on canvas painting in hues of red, blue, green, yellow and white is the artist's interpretation of journeying towards Nur, or light, expressed in delicate brushstrokes. The artwork was displayed in a solo exhibition, Antara Langit & Bumi: Syed Ahmad Jamal, at Galeri Petronas in 2000. This artwork will be going under the hammer for the first time, with an estimate of between RM430,000 and RM480,000.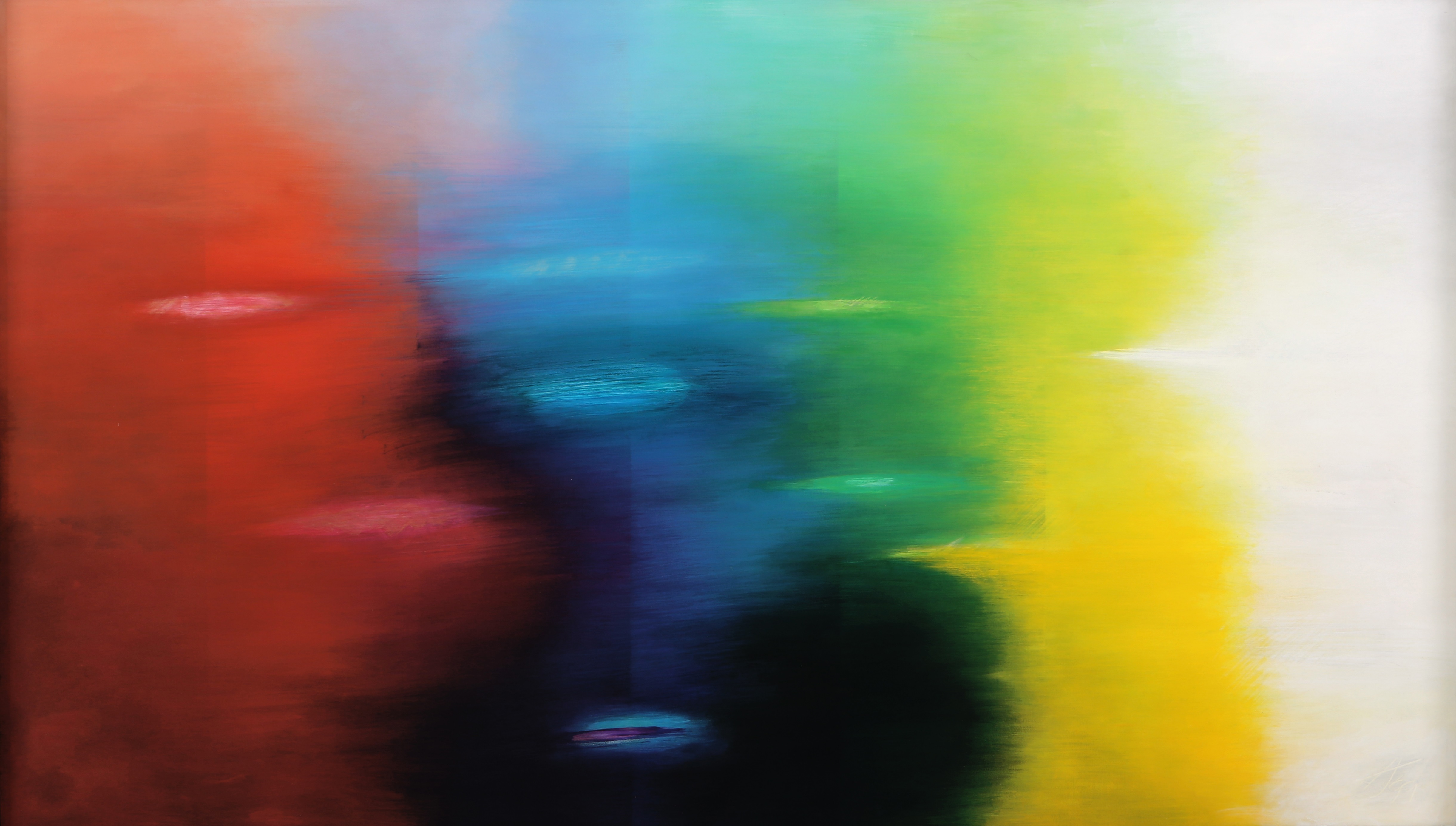 Contemporary
Figurative paintings by Chong Siew Ying, Noor Mahnun Mohamed, Kok Yew Puah, Amron Omar, Stephen Menon, Anthonie Chong, Marvin Chan, Tan Wei Kheng and Chong Ai Lei will be up for sale.
Laugh 1 (2002) is an iconic work by Chong Siew Ying. Priced at between RM29,000 and RM45,000, the 150cm by 150cm acrylic on canvas painting is from the Laughter series produced between 1999 and 2005. It is regarded by many collectors as one of her finest series, most of the works were sold in Europe. This painting, depicting a large-scale human face in a state of euphoria, is expected to be strongly contested.
Kok Yew Puah's Self Portrait in Deep Thought (1993) is priced at between RM48,000 and RM50,000. The 115cm by 165cm painting was exhibited in an exhibition entitled Kok Yew Puah: A Tribute at Valentine Willie Fine Art, Kuala Lumpur, in 2004.
Affordable works ranging from RM2,000 to RM12,000 by Tan Kai Sheuan, Aely Manaf, Liew Choong Ching and Chia Hoy Sai provide an introduction for collectors of entry-level artworks. 
Abstract paintings featured in the sale are by Datuk Sharifah Fatimah Zubir, Jolly Koh, Yusof Ghani, Awang Damit, Datuk Tajuddin Ismail, Zulkifli Yusoff, Rafiee Ghani, Fauzan Omar and Fauzul Yusri. Zulkifli Yusoff's Amok 2 (Malay Sketches) created in 2006 is estimated at between RM45,000 and RM55,000. The 184cm by 122cm oil on canvas laid on board painting illustrates abstract totemic and tribal shapes as well as a distinctive keris — outlined entirely in black paint on a background of red, yellow, green and white.
The Amok series is based on an early edition of Sir Frank Athelstane Swettenham's (1850–1946) book, Malay Sketches, first published in 1895, which Yusoff had received as a gift. Amok 1 is in the collection of the National Art Gallery, Kuala Lumpur. Other Malay Sketches works are in the collection of the Singapore Art Museum.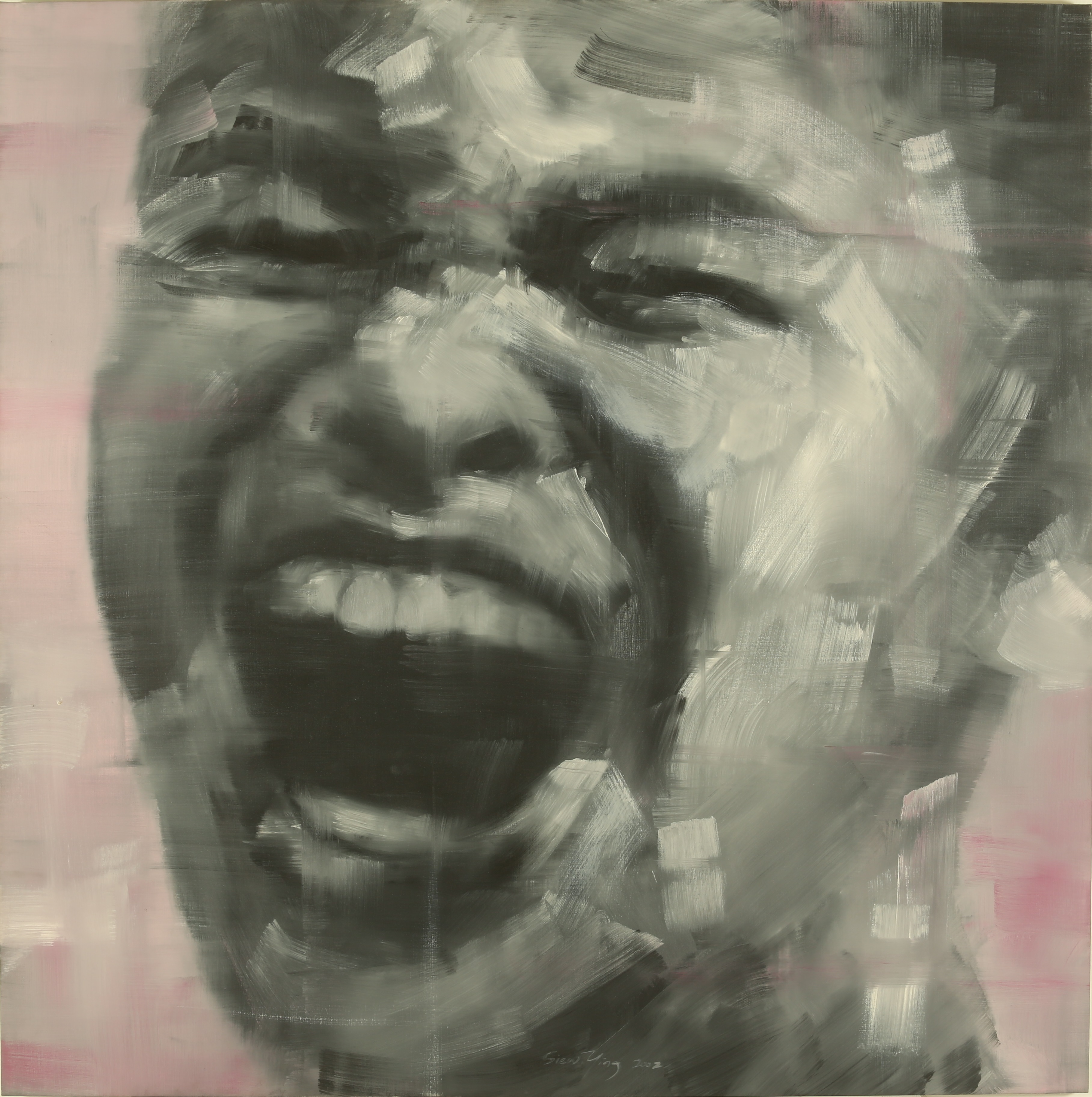 Nanyang style
Combining Eastern and Western techniques, Nanyang-style artworks first gained popularity among painters in Penang and Singapore in the Fifties.
Such artworks up for sale are by Khaw Sia, Kuo Ju Ping, Chia Yu Chian, Tan Choon Ghee, Fung Yow Chork, Long Thien Shih and Yong Look Lam, among others.
Portrait of a Boy by Kuo Ju Ping, which measures 63cm by 50cm, is estimated at between RM5,000 and RM9,000. Besides his watercolour works, the late Kuo also painted using oil in a realist-impressionistic style.
Khaw Sia's Orchids (69cm by 108cm) created in the Eighties in watercolour on paper is estimated at between RM15,000 and RM25,000. The expert in the cultivation of orchids was a member of the American Orchid Society. He has travelled extensively to Taiwan, the Philippines, Hong Kong, Thailand and Indonesia, looking for new species for his garden.
Alternative media
In the alternative media segment, photographs by the late Sultan Ismail Nasiruddin Shah (1907-1979) of Terengganu as well as the late photographer Ismail Hashim will be up for sale. A batik painting by Ismail Mat Hussin will also go under the hammer. Entitled Silat Figures, the painting executed in bright blue hues measures 55cm by 62cm and has an estimate of between RM19,000 and RM22,000.
Another rare find in this sale is a set of eight artist's proof lithographs by Datuk Ibrahim Hussein. In an artist's statement for his Sport series dated 1986, Ibrahim wrote that since he lost his sight at the age of eight, he had been "unable to participate
in any active sport". He said: "I have fulfilled this fantasy in my own way — by joining in sport through my art."
Thus, he produced limited edition prints of sports such as basketball, lacrosse, golf, cycling, high jump, wrestling, hurdling and running. The set is expected to sell for between RM28,000 and RM32,000.
Collectors who seek rare works by distinguished artists would do well to check out the unusual compositions of Khalil Ibrahim, Dzulkifli Buyong, Redza Piyadasa and Fauzan Omar.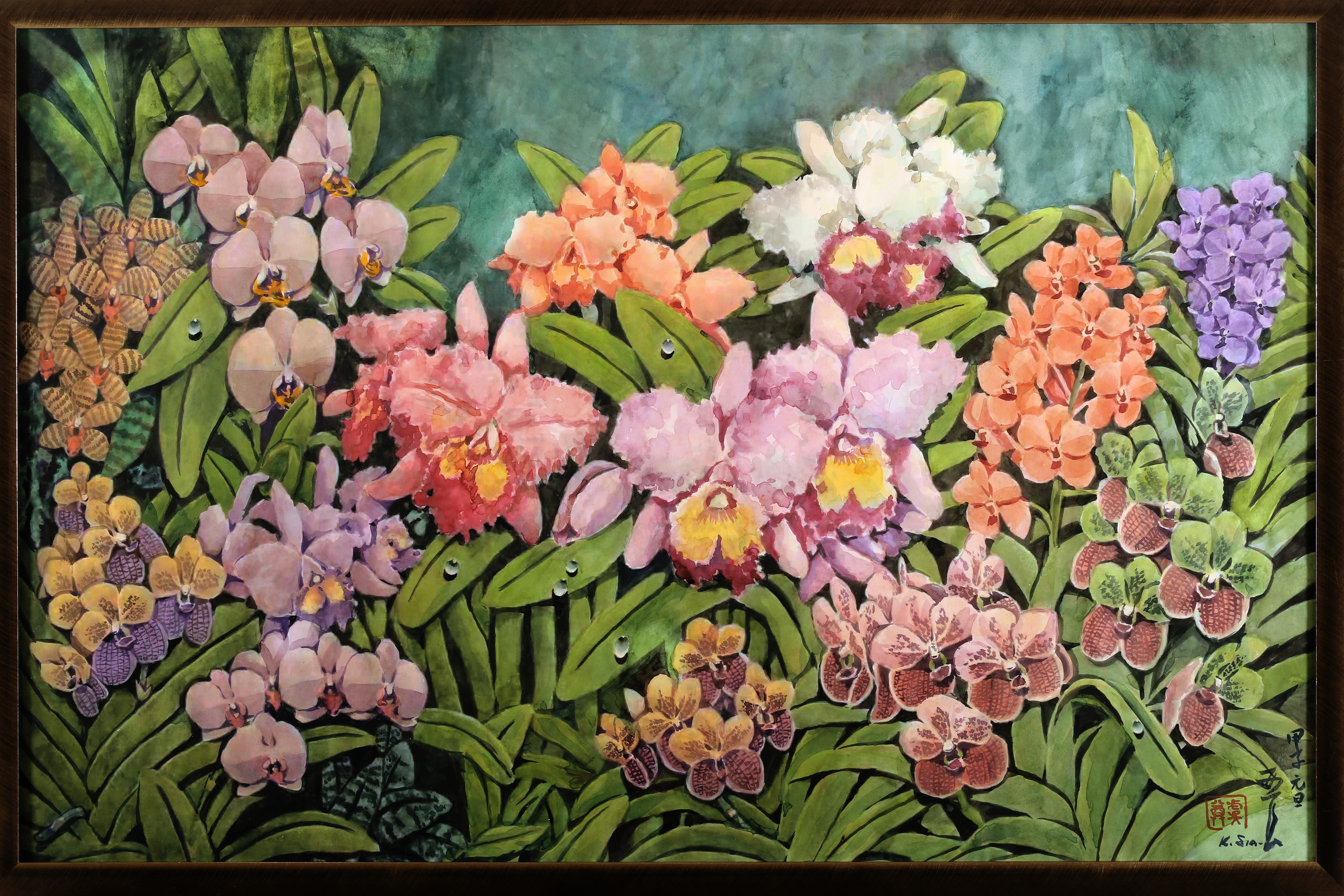 Southeast Asian
For collectors looking for other Southeast Asian works, there is an array of genres to choose from. In the contemporary segment, on offer are works by Indonesian artists such as Dedy Sufriadi, Tommy Tanggara, Anak Agung Gede Oka Sudarsana and Kemal Ezedine as well as Filipino artists, Jeho Bitancor and Daniel Coquilla.
Modern works by Indonesian artists Jeihan Sukmantoro, Sudjono Abdullah, Mulyadi and Hudi Alfa as well as Filipino Roger San Miguel — with estimates from RM4,000 to RM18,000 — are also available.
Following the interest in cross-country buying, especially for Malaysian and Southeast Asian art, The Edge Auction continues to offer a diverse selection of works.
The Edge Auction 2018 will again offer live online bidding through Invaluable.com for the growing international clientele, alongside the conventional absentee and telephone bidding options.
The Edge Auction 2018 will be held at Hilton Kuala Lumpur on March 11 at 1pm. Public previews of the 124 lots will be held at The Edge Galerie in Mont'Kiara, Kuala Lumpur, from March 1 to 9 (11am to 7pm) and on March 10 (11am to 3pm). The gallery is closed on Sundays and public holidays. Click to view the e-catalogue and to register to bid.