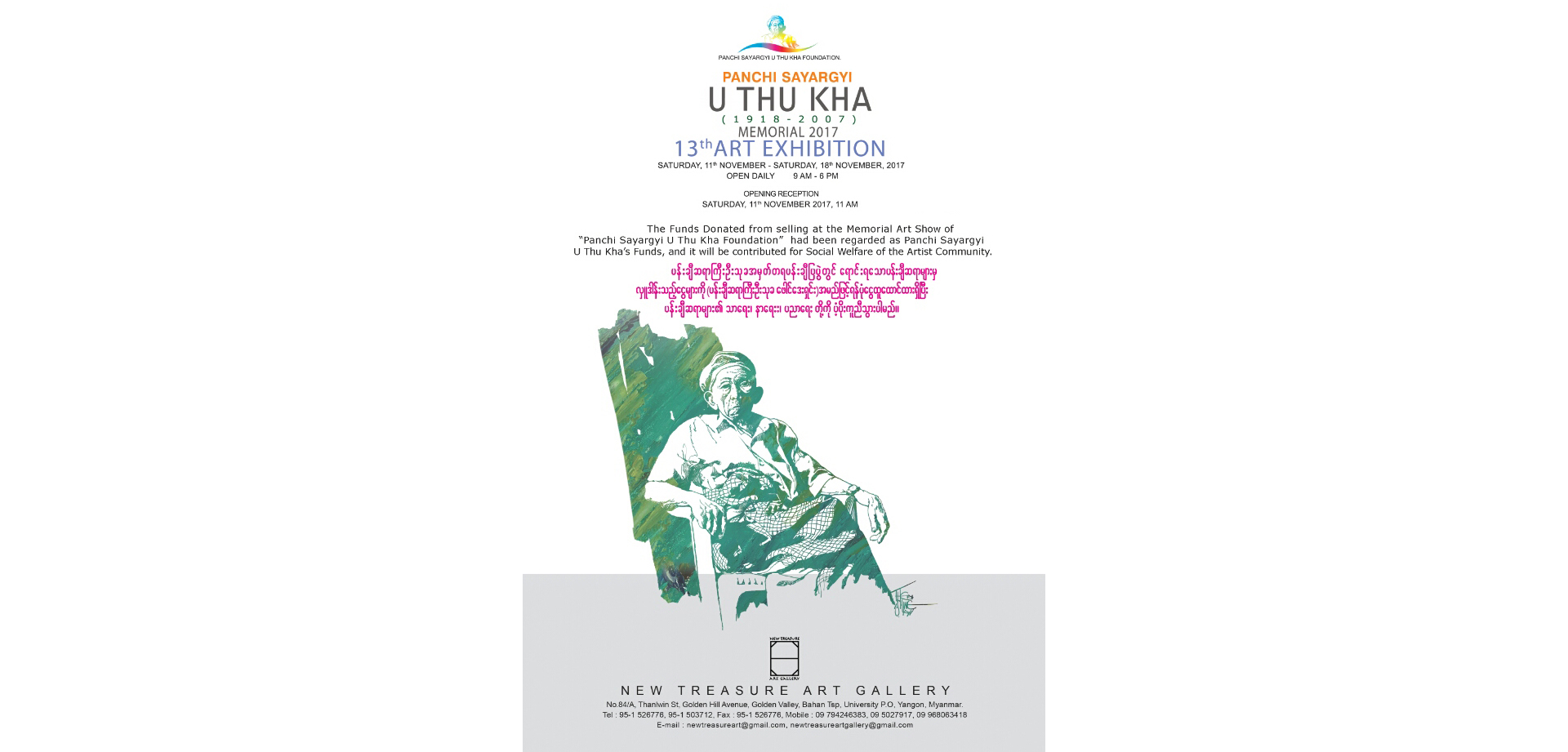 Panchi Sayargyi U Thu Kha memorial 2017
10 November 2017 - 10:37am
Held at the New Treasure Art Gallery in Yangon, Myanmar from Nov 11-18, the show will be showcasing artworks by various artists in memory of painter U Thu Kha (1918-2007). 
The funds from the memorial art exhibition organised by the Panchi Sayargyi U Thu Kha Foundation will be contributed to the arts community. 
The show opens on Nov 11 at 11am. 
Gallery opens daily from 9am-6pm. 
For more information, please contact the gallery at +951526776 or email to [email protected]