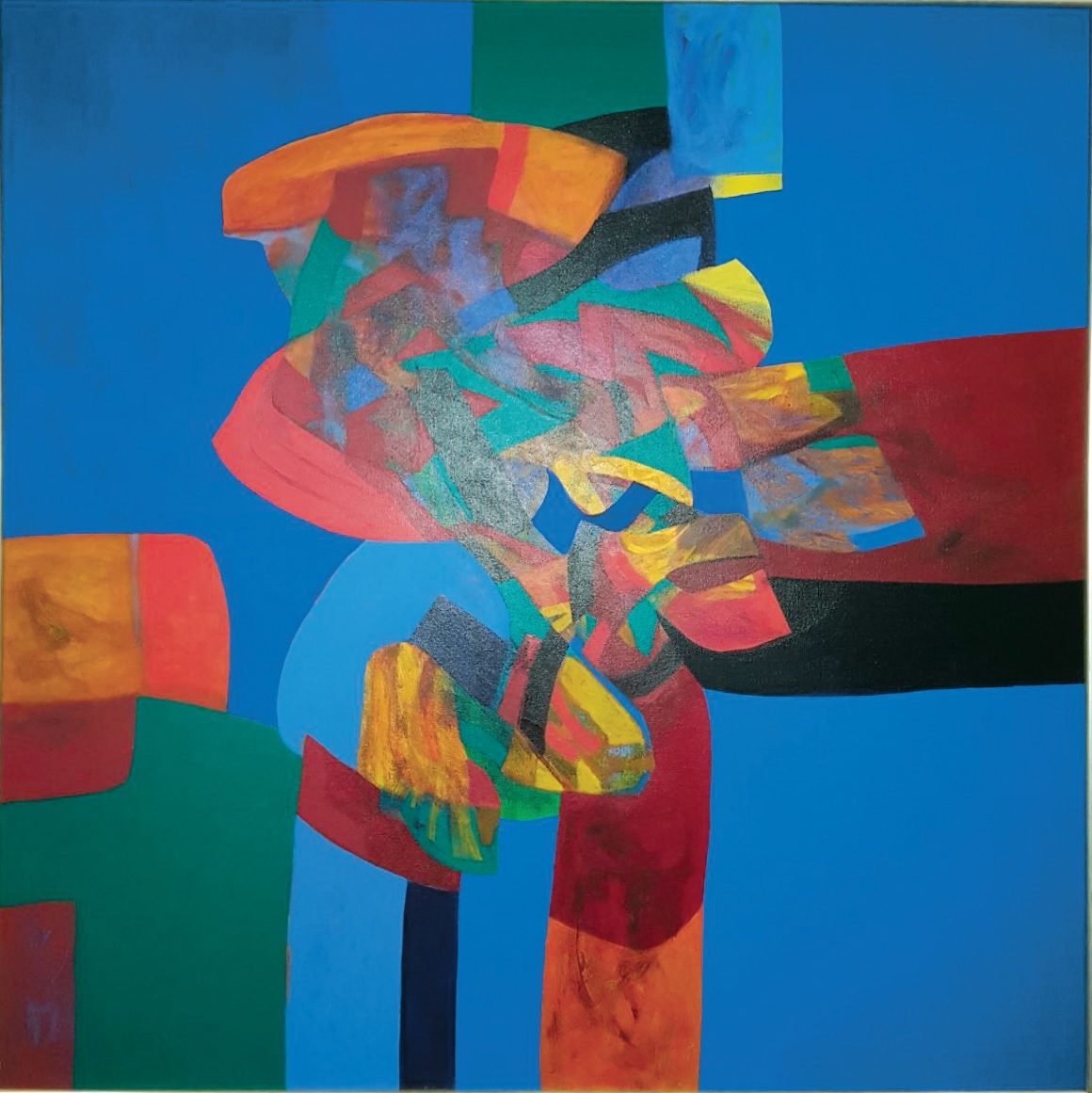 29 September 2017 - 6:03pm
Hardly anyone would remember the name Alan Kurdi or Sharbat Gula. Few today would know of Phan Thi Kim Phuc.
But photographs of these victims of genocide or war have been immortalised by photojournalists and influenced public opinion in a way that atrocities and mass killings have not.
Alan Kurdi was a three-year-old Kurdish boy whose image made global headlines after he drowned on Sept 2 in 2015 in the Mediterranean Sea. He and his family were fleeing the war in Syria to Europe amid the European refugee crisis. Photographs of his lifeless body quickly spread around the world, prompting an international humanitarian response.
Sharbat Gula is known as the Afghan Girl. Her photo - an adolescent girl with green eyes in a red headscarf was published on the cover of the June 1985 issue of National Geographic and became symbolic of a refugee crisis caused by the Russian invasion of Afghanistan, triggering compassion worldwide.
Phan Thi Kim Phúc, or the Napalm girl, who was nine years old in 1972, was pictured running naked on a road after being severely burned on her back in a South Viet- namese napalm attack during the Vietnam war.
Over the last several years, my friend Tong Kooi Ong and I have visited Myanmar numerous times. It was a country that had been isolated for 50 years and was opening up. There was a rush by the outside world to explore business opportunities.
But beyond the business opportunities, I found it a beautiful country — at least the parts that I visited — and the people were friendly and welcoming. Yet, below the surface, I could sense that Burma, as we have always known it, had yet to outgrow a police state mindset in- grained over five decades.
In one of my earliest trips to Mandalay, I would always see the same khaki-shirted man just outside the hotel and catch glimpses of him when visiting monuments in the city. I could not shake off the feeling that it was a security officer watching someone — obviously a foreigner. And then, there was the heavy presence of armed military men at every street corner in Yangon whenever there was an outbreak of violence in Rakhine state or Shan state, hundreds of miles away from the capital city. Still, I relished the slow pace of life far removed from the metropolises I had become used to – Kuala Lumpur, Bangkok, Singapore, London or New York. It was like stepping back 50 years into history.
Yangon has, in that short space of time, become a teeming city and it would be unusual for a visitor not to get caught in a traffic jam, be it early in the day or late in the evening. But if one is observant enough, especially when trouble is brewing somewhere in this huge country, one will notice the tensions simmering below the surface.
A few years ago, during one of those outbreaks of violence in Rakhine state, an expatriate friend of ours related to us how Indian Muslim taxi drivers were having a hard time picking up fares. The indigenous Burmese, known as Bamar, upon flagging a taxi down, would re- fuse to take it if they saw that the driver was a Muslim. (Bamar form almost 70% of the population. Other indigenous groups make up a sizeable proportion. The Chinese account for 3% and Indians, 2%. The Rohingya, who are not recognised as citizens although they have lived in Rakhine state for generations, make up 4% to 5% of the population.)
I found that hard to believe and asked him: "But how can they tell? I can't tell who is Indian or Bamar, or Chinese Myanmar."
"You can't, but if you live here long enough, you would be able to," was our friend's reply.
Nevertheless, I must be honest and say I have never felt vulnerable or threatened in all my years of visiting Myanmar. But I have been told many a time that the minorities keep a low profile.
Both Tong and I have developed an affinity for all things Myanmar like their lacquerware, art, markets and the surprisingly good Indian cuisine and Rakhine seafood.
I probably follow Myanmar's politics and the events that unfold there almost as closely as follow Malaysia's. When the Rohingya crisis erupted again last month, I tried to read every scrap of news I could and the un- folding humanitarian crisis is troubling me.
Last week, a photograph of a Rohingya refugee, Hanida Begum, shook me to the core, just like the images of Alan Kurdi, Sharbat Gula and Phan Thi Kim Phuc pricked the conscience of the world.
Hanida is shown kissing her infant son Abdul Masood after stepping off a rickety boat in which she had crossed the Bay of Bengal from Myanmar to the village of Shah Porir Dwip in Bangladesh.
It would have been a normal picture of a mother and child except for one thing – Abdul Masood was dead. He drowned when the boat capsized just before it reached shore. Hanida seemed to hope that her kisses would, somehow, revive her lifeless baby.
It was then that I called Tong and asked him for his views on the Rohingya crisis. We both agreed that there were things we understood and those we did not because we were not Burmese and did not have the same sense of history or baggage that they had. But one thing we had no doubts about was that this was a humanitarian crisis.
While the power to resolve the crisis was beyond us, we felt we could do something about what was needed the most — medical and food supplies.
We decided that the fastest way to raise funds was to put on sale some of our art pieces, and invite our friends to part with theirs.
By coincidence, Ho Kay Tat, the publisher of The Edge Media Group (which is owned by Tong), and I were having lunch shortly after that with some friends, including CIMB Bank CEO Tengku Datuk Seri Zafrul Aziz, Kumpulan Wang Amanah Pencen (KWAP) CEO Datuk Wan Kamaruzaman Wan Ahmad and Kampong Kravers CEO Mohd Ayub Mohd Ali.
Kay Tat said The Edge Art Galerie would organise and host the art sale and the others agreed to purchase paintings.
Later that day, the stars aligned again. I spoke to former Bernama chairman Datuk Seri Annuar Zaini on the phone and told him of our idea. By sheer co- incidence, he related that the Sultan of Perak Sultan
 Nazrin Muizzuddin Shah had earlier had a discussion with Tan Sri Jemilah Mahmood of the International Red Cross and Red Crescent Movement about the plight of the Rohingyas and about providing medical and food supplies for them.
Sultan Nazrin and Raja Permaisuri Perak Tuanku Zara Salim, who are anguished over this humanitarian tragedy, agreed to be patrons of this fundraising event.
Over the next two days, several other prominent Malaysians and friends – Khazanah's Tan Sri Azman Mokhtar, MRCB's Tan Sri Salim Fateh Din, Tan Sri Lee Oi Hian of Kuala Lumpur Kepong, YTL's Datuk Yeoh Sock
 Hong, Naga DDB chairman Tan Sri Vincent Lee and ECM Libra CEO Lim Kian Onn all agreed to support the effort by purchasing the paintings. I am confident more will come forward.
Four of Malaysia's top artists — Latiff Mohidin, Datuk Sharifah Fatimah Syed Zubir, Ahmad Zakii Anwar and Chang Fee Ming — donated their art pieces to be sold. Pak Latiff is in fact painting a piece specially for the occasion.
All the artwork curated by The Edge Galerie for the sale can be seen in the following pages. Whatever is raised will be but a drop in the ocean, but every single sen will go towards providing the Rohingya with medical supplies and food through the Red Cross.
I would like to thank everyone involved in this humanitarian cause, whether they are the donors or buyers of the paintings. It is this generosity of the human spirit that restores hope in jaded spirits like mine.
For enquiries, email to [email protected]
YUSOF GHANI (b. 1950)
---
Hailing from Pontian, Johor, Yusof is a highly accomplished artist who has been painting for more than 30 years.
He is one of Malaysia's more prominent modernists. He started out in graphic design and later pursued fine art studies.
Yusof received his art education in the US after being awarded the Dr Burt Armada Scholarship by the George Mason University in 1980. He returned to Malaysia armed with both a Bachelor's Degree in Fine Art and a Master of Fine Arts in 1984.
Before becoming a full-time artist, he taught art at the MARA Institute of Technology (now UiTM).
He has exhibited in many countries, including Singapore, Iraq, the UAE, Japan, Thailand, the US, the UK and Spain. 
His works are in the collections of Petronas, PNB, Bank Negara Malaysia, Tokyo Gas of Japan as well as other local and foreign institutions.
Yusof's well-known series include Siri Tari, Topeng, Wayang, Hijau, Segerak, Biring, Wajah and Ombak.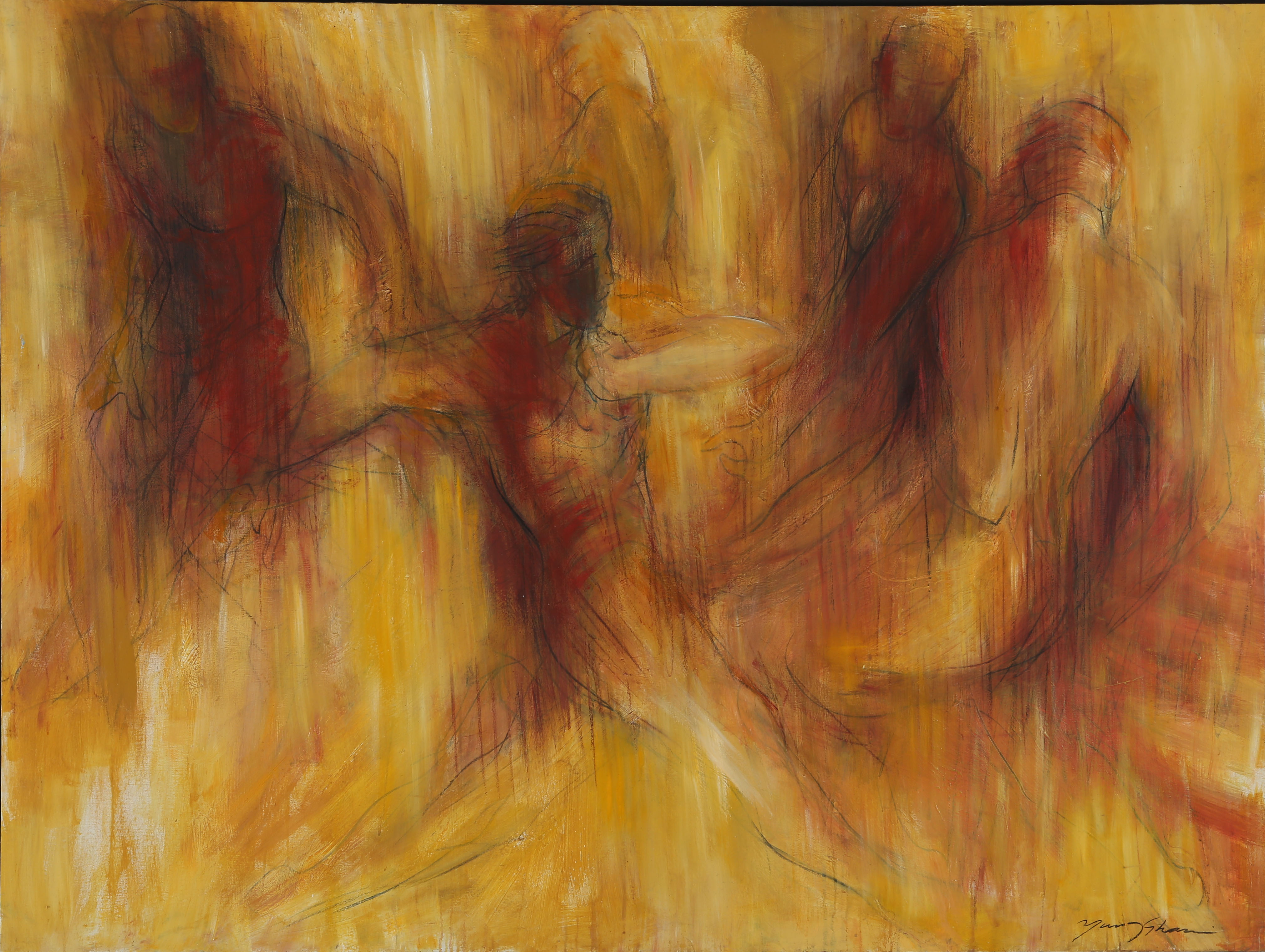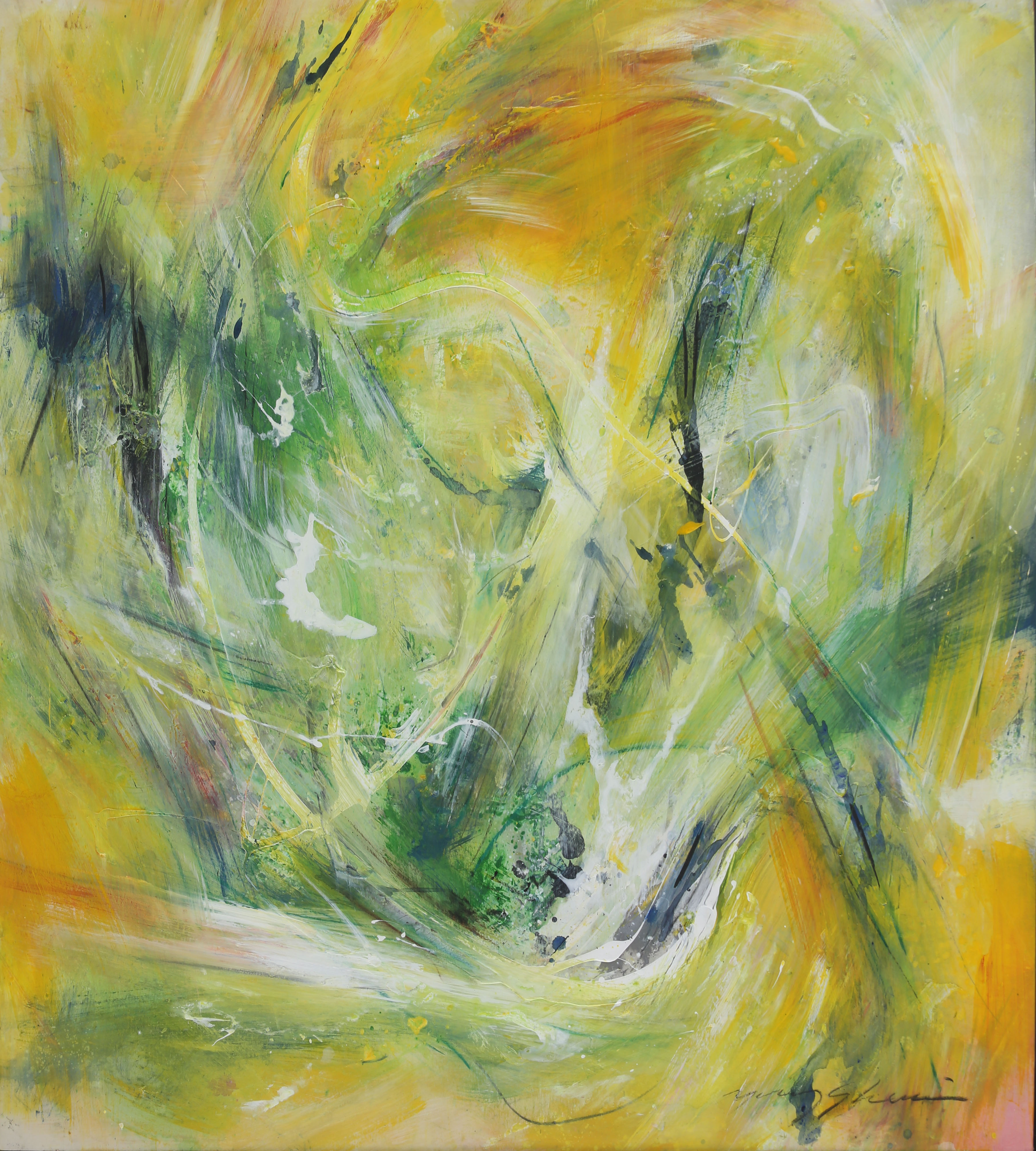 FAUZAN OMAR (b. 1951)
---
An accomplished contemporary artist, Fauzan has mentored many artists in the country. Until recently, he was an associate professor of ine art at Universiti Sains Malaysia in Penang.
In 1984, he graduated with an MFA in painting from the Maryland Institute College of Arts, Baltimore, in the US.
In 1989, Fauzan won first prize in the Malaysian Scenes Art Competition organised by the National Art Gallery in Kuala Lumpur.
He received the Australian Cultural Award from the International Cultural Relations Department of Foreign Affairs and Trade of the Australian High Commission in Kuala Lumpur in 1995.
His solo shows include Rejuvenation, held at Artloft Gallery in Starhill, Kuala Lumpur, in 2005; Sustainable Development Through the Arts, USM-ABN AMRO Arts and Cultural Centre in Penang in 2006; Resonance, Muzium dan Galeri Tuanku Fauziah, Universiti Sains Malaysia, Penang; and Come July to October; Aftermath of Fury... in 2013.
Over the years, Fauzan has been involved in many group exhibitions in Japan, India, Singapore, Australia, Indonesia and the US.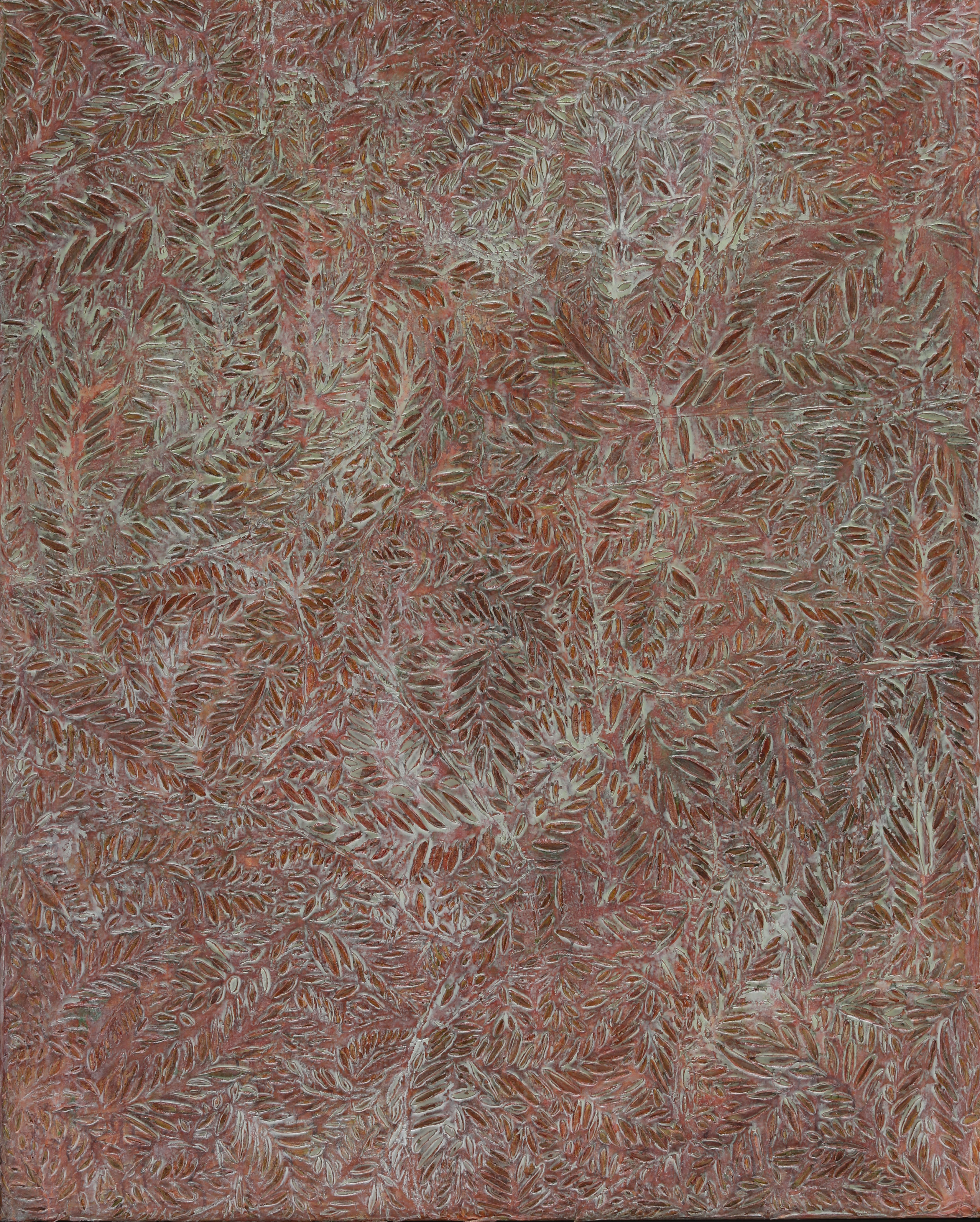 ISMAIL MAT HUSSIN (1938-2015)
---
Between 1954 and 1955, Ismail attended weekl painting classes at the Padang Garong Malay School in Kelantan. But it was only in 1968, at the age of 30, that he took up painting full time.
Batik painting was developing strongly in Malaysia at the time.
With Khalil Ibrahim, another Kelantanese artist, as his mentor, Ismail developed his skills and own style in batik painting quite naturally. His typical subject is village life in the east coast of Malaysia.
In his later years, Ismail's batik works were typically rendered in his trademark orange and brown hues. But he also favoured a blue colour scheme in certain distinctive works.
Among various local institutions, Ismail's batik works can be found in the collections of the National Art Gallery, Galeri Petronas, Bank Negara Malaysia's Museum and Art Gallery, Esso Malaysia Bhd (now Petron Malaysia) and Malayan Banking Bhd.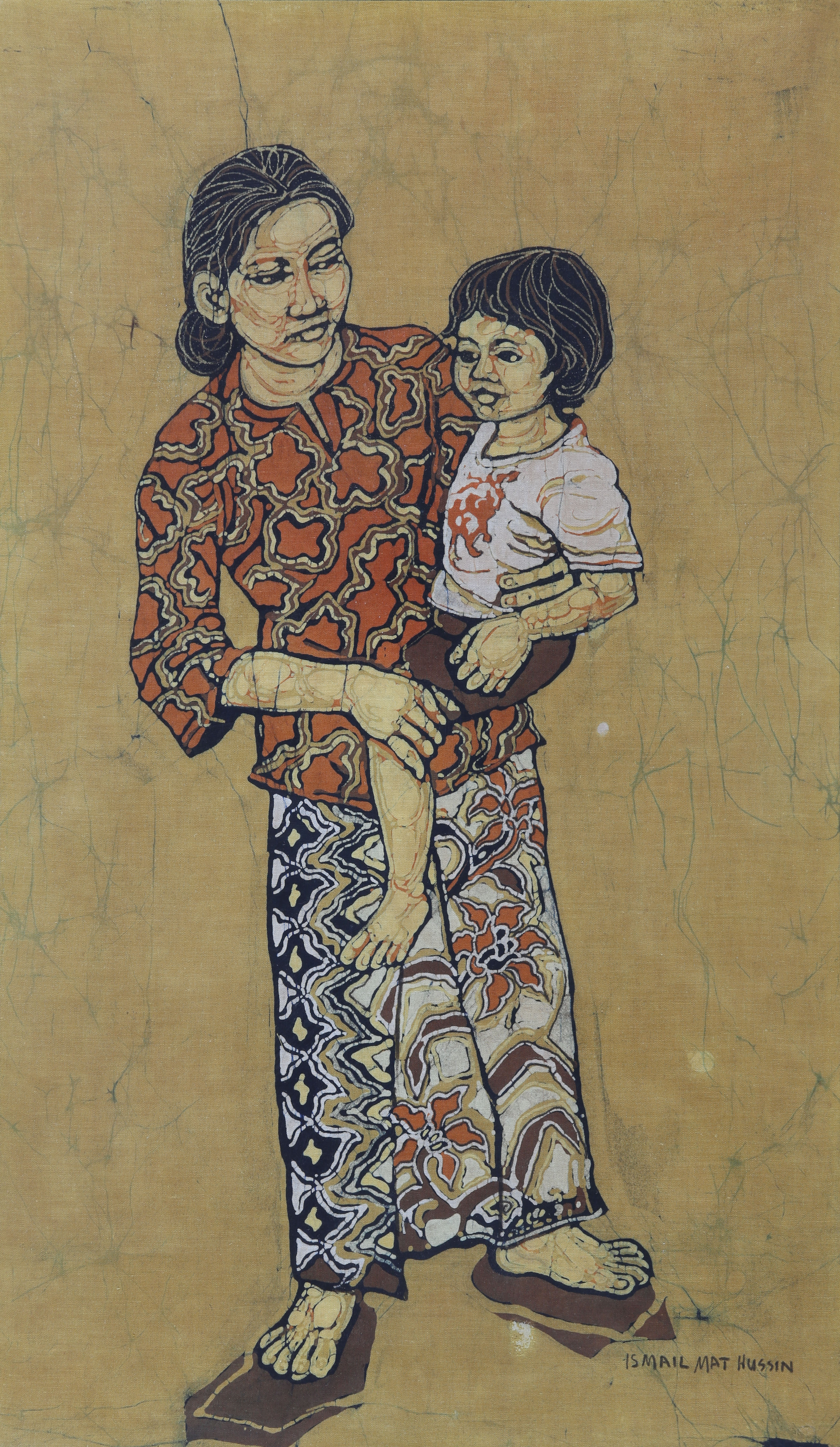 CHUAH THEAN TENG, DATUK (1914-2008)
---
Popularly known as Teng, the artist studied at the Amoy Art School in Xiamen, China, in his early years.
Widely considered as the father of batik painting in Malaysia, Teng was the first to utilise this medium as fine art in 1953. He achieved international recognition in 1968 when his painting, Two of a Kind, was selected by Unicef for use on its greeting card. In 1977, he was the only Malaysian to be invited to the Commonwealth Artists of Fame Exhibition in England.
Teng's batik paintings commonly depict rustic scenes and local folk going about their simple way of life. In recent years, due to the keen competition for his works at local auctions, interest in collecting batik art has been rekindled. Teng's technical and artistic skill elevated the batik art form to the modern era.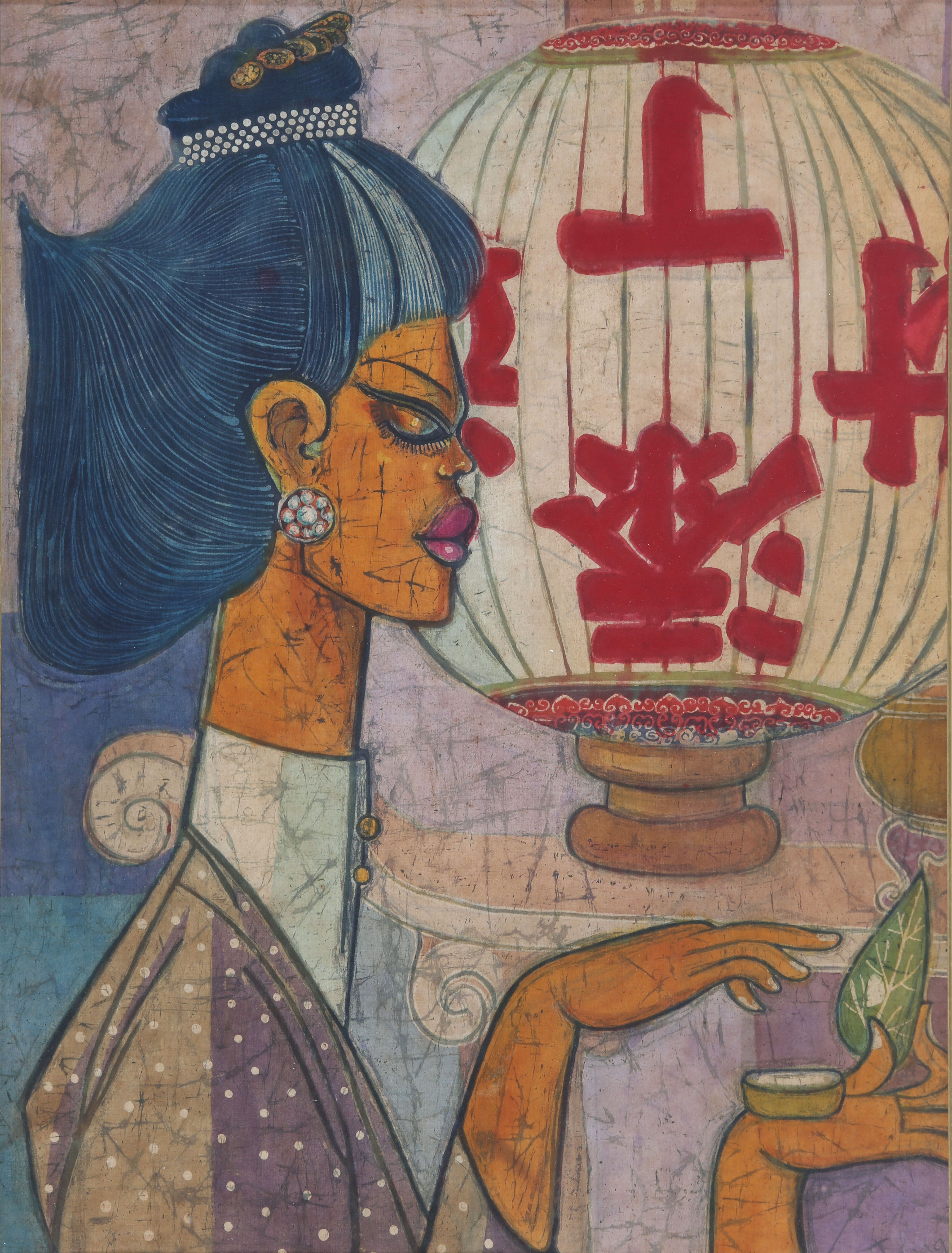 AHMAD ZAKII ANWAR (b. 1955)
---

An eminent contemporary artist in Malaysia, Zakii has produced some of the most engaging and realistic fine artworks in the country.
The Johor artist graduated from the MARA Institute of Technology's (now UiTM) School of Art and Design in 1977. After working as a graphic designer in the advertising industry  in Kuala Lumpur and Singapore for over a decade,
Zakii returned to Johor Baru to immerse himself in fine art. He was 36 then. Initially unsure about what to paint, Zakii received practical advice from senior artist Latiff Mohidin, who urged him to paint whatever he saw without thinking too hard about the subject.
Often revisiting and redefining subjects that he had tackled before, Zakii has a perfectionist streak in him that constantly challenges his skills. Lately, he has been tackling photography with a surrealistic approach.
Zakii has participated in many solo and group exhibitions in Malaysia, Singapore, Thailand, Hong Kong, South Korea, the US and even Cuba, and his works are regularly sold in local and international auctions, galleries and art fairs.
In 2007, Southeast Asian art expert Valentine Willie described Zakii's art in The New York Times as "invariably meticulously composed and beautifully rendered" due to his earlier career as a graphic designer. But, he added, "these works tend to overshadow his charcoal works on paper and portraits, which are perhaps truer to his calling as an artist".

CHANG FEE MING (b. 1959)
---
Chang is one of Asia's most accomplished artists and a superb watercolourist.
He has been a signature member of the National Watercolour Society (the US) since 1994.
Chang has won multiple international and local awards for his art. While his earlier works were more painterly, capturing Southeast Asian vignettes with batik-clad figures, his recent paintings have taken on a more sociopolitical
aspect with thought-provoking elements hidden in the details.
With an international following, Chang's works are much sought after by elite collectors among the socially prominent and intellectual segment of the art world.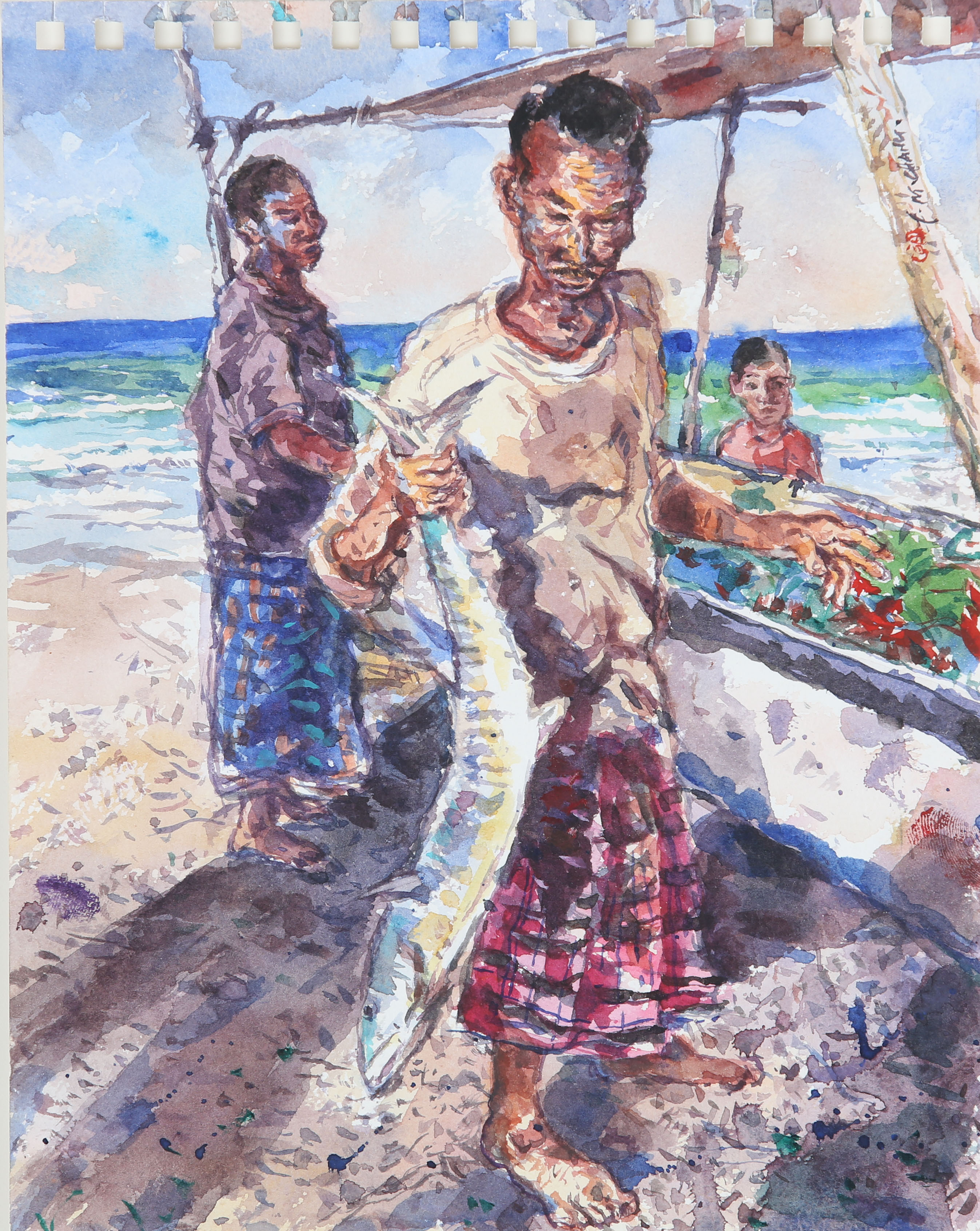 ISMAIL LATIFF (b. 1955)
---
In 1979, Ismail graduated from the MARA Institute of Technology (now UiTM) and won the Frank Sullivan Award in the graphic art section of the Salon Malaysia competition organised by the National Art Gallery.
He focuses on the abstract and alludes to a mystical state of the mind. Whether he works on paper or canvas with acrylic paint, Ismail's paintings typically focus on the inner realm. He renders his compositions with a certain mystical texture and colours that relate to a higher plane.
Before becoming a full-time artist in 1985, Ismail worked in the advertising industry as a visualiser and an art director.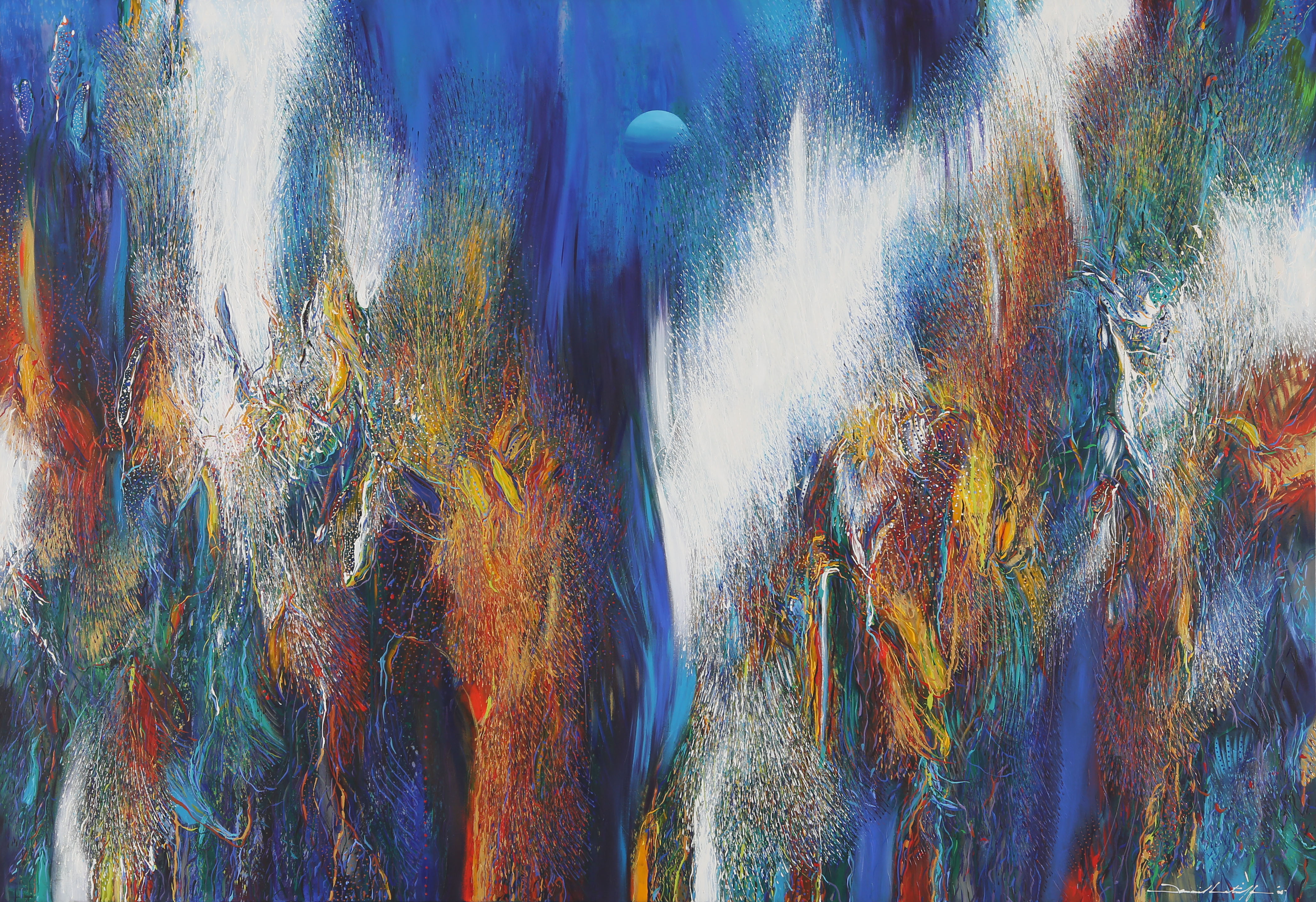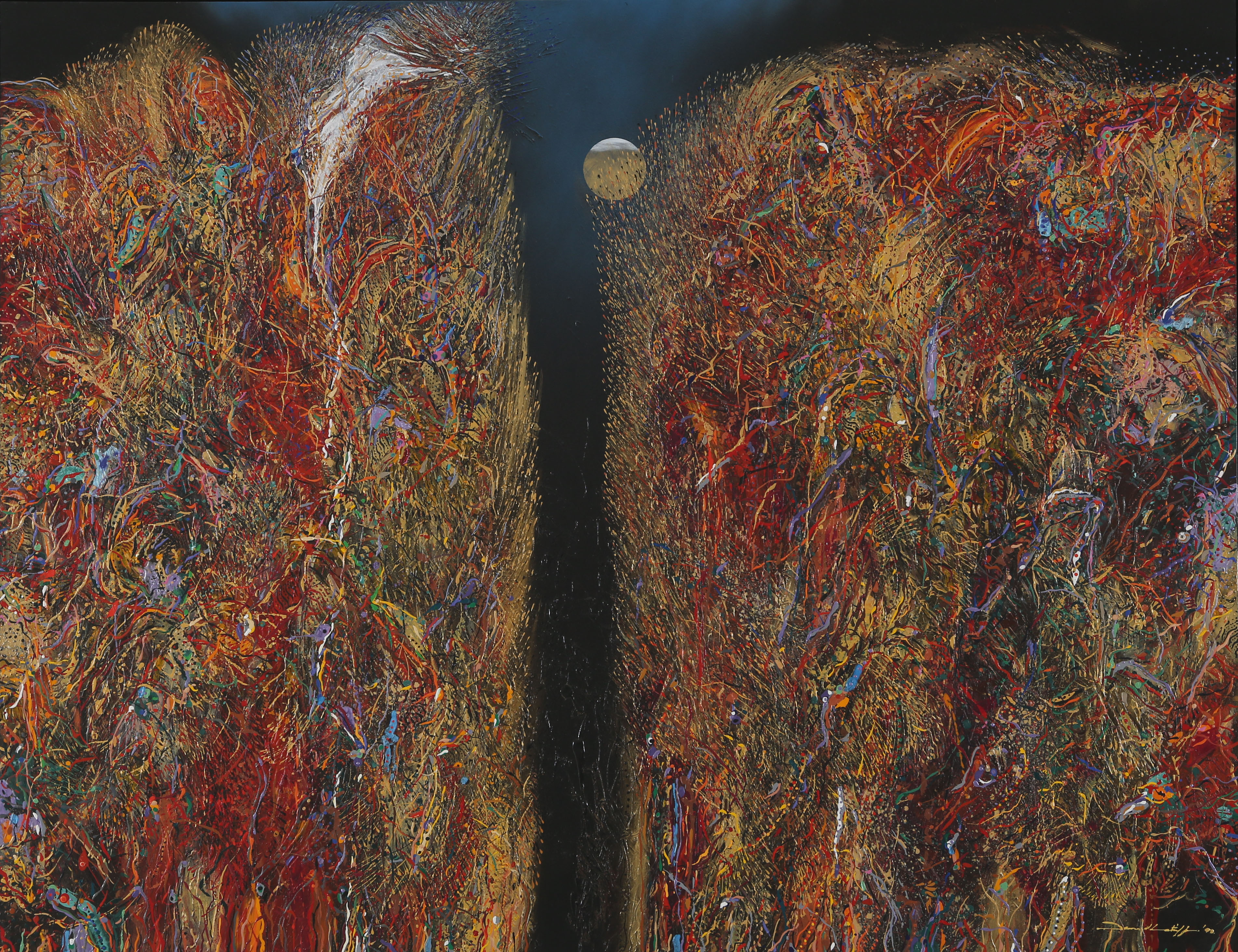 SHARIFAH FATIMAH SYED ZUBIR, DATUK (b. 1948)
---
Sharifah Fatimah won the best student award at the MARA Institute of Technology (now UiTM) in Selangor in 1971. Later, she attended Reading University on a federal scholarship, obtaining first class honours in her BA in Fine Art in 1977. She pursued her Master of Fine Arts at Pratt Institute in New York.
Sharifah Fatimah was elected to fellowship of the John D Rockefeller III Fund and presented the Studio Scholar Award. In the 1980s, she participated in the Islamic Revivalist Movement, shifting her focus from figurative paintings to abstract art in a style that was distinctively hers.
In 1979, Sharifah Fatimah won an award at the Salon Malaysia event held at the National Art Gallery. In 2003, she won third prize at the Second Biennial of Contemporary Painting of the Islamic World in Iran.
Her work is much sought after, including by overseas institutions, such as MoMA in New York and the Singapore Art Museum,and collectors in Brunei, the UAE, Croatia and Switzerland.
She was awarded a datukship by the Sultan of Kedah in 2007.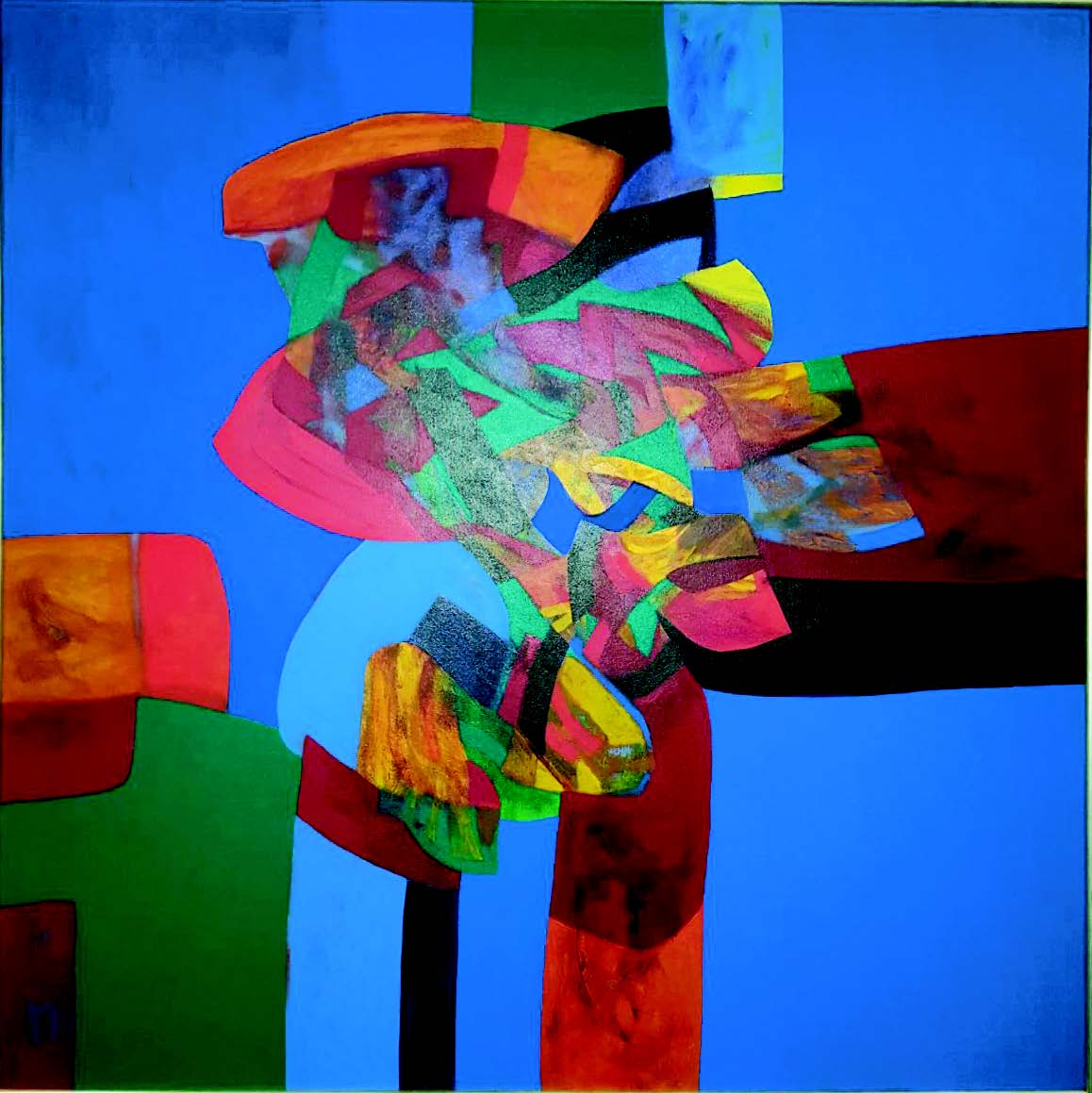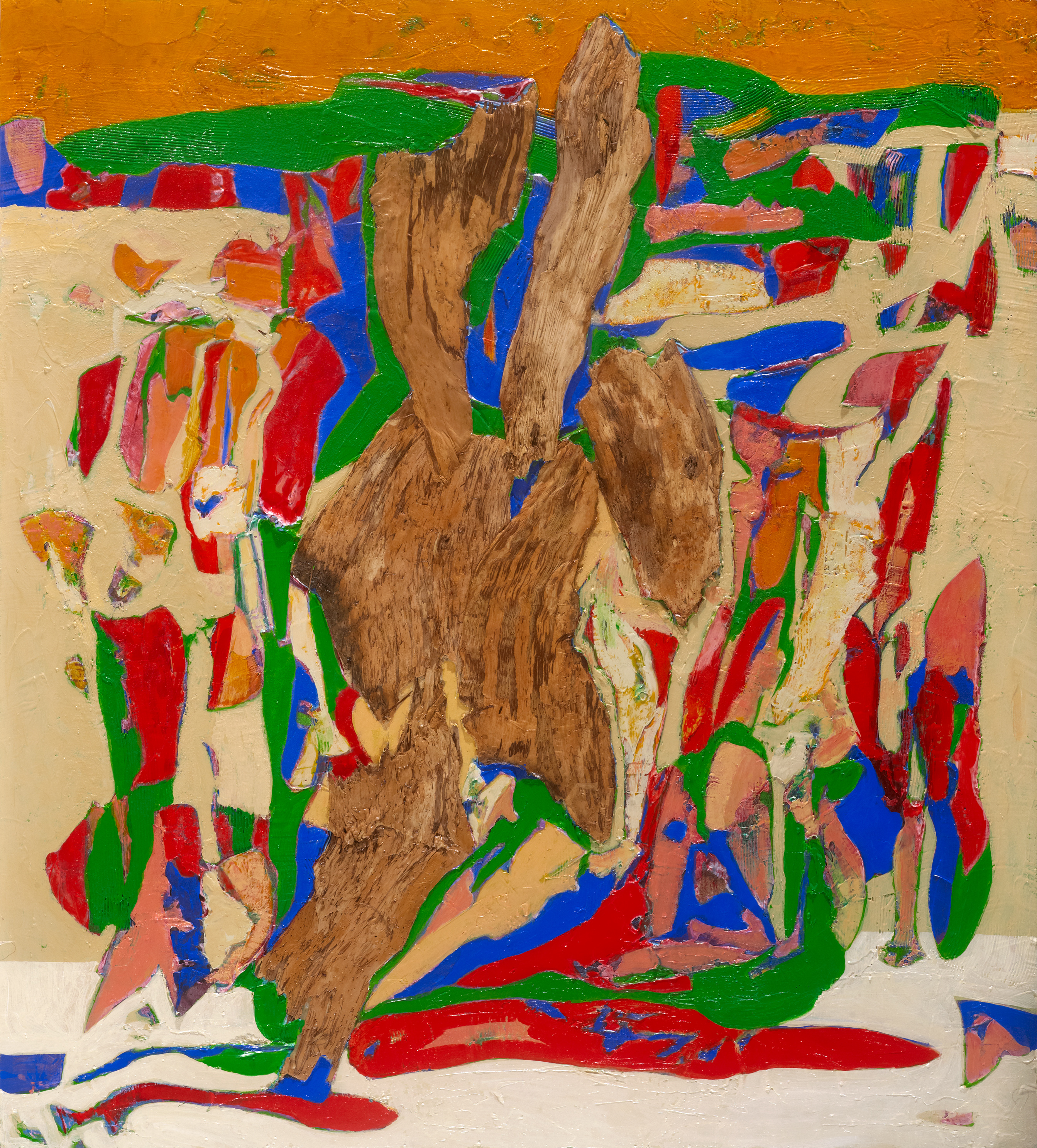 TAJUDDIN ISMAIL, DATUK (b. 1949)
---
Focusing on the abstract, Tajuddin, who hails from Kuala Pilah in Negri Sembilan, has an uncanny and vivid vision of people and places that gives his paintings an arresting quality.
After graduating from Institut Teknologi MARA, Tajuddin studied graphic design at the Art Center College of Design in Los Angeles, the US, in 1974. He then pursued his postgraduate studies in interior architecture at Pratt Institute of New York between 1979 and 1981.
In 1987, Tajuddin was elected to Fulbright Research Fellowship of the American Council of Learned Societies of New York.
Winner of numerous art and design awards nationally, Tajuddin has participated in over 150 group and solo exhibitions in Asia, Europe, the US and Latin America while his works are part of many prestigious private and corporate collections in Asia, Europe, the US and the Middle East.
SYED THAJUDEEN (b. 1943)
---
Syed Thajudeen has been painting for the past 50 years and is recognised as a stalwart of the Malaysian art scene.
He is noted for his remarkable and detailed paintings of sinuous maidens and sensuous lovers often depicted in a fantasy scene.
His mastery of figurative painting enables him to create anything from his imagination, from miniature works to mural-sized masterpieces.
Although Syed Thajudeen's stylisation was influenced by the Bauhaus art of Paul Klee and his Indian education background, themes of his work are mostly based on Malay culture, which can be seen in his Kebaya series.
Syed Thajudeen has exhibited widely around the world, including in the US, the UK, the UAE, Belgium and China. A significant year for him was 2015 when the Penang State Museum and Art Gallery staged his remarkable retrospective exhibition, some 40 years after his first solo show at the same venue.
His paintings are in the collections of the National Art Gallery, Singapore Art Museum, Beijing Olympic Museum, corporations and individuals in Malaysia and abroad.
Syed Thajudeen taught fine art at the MARA Institute of Technology and was at one time a resident artist of the United Asian Bank.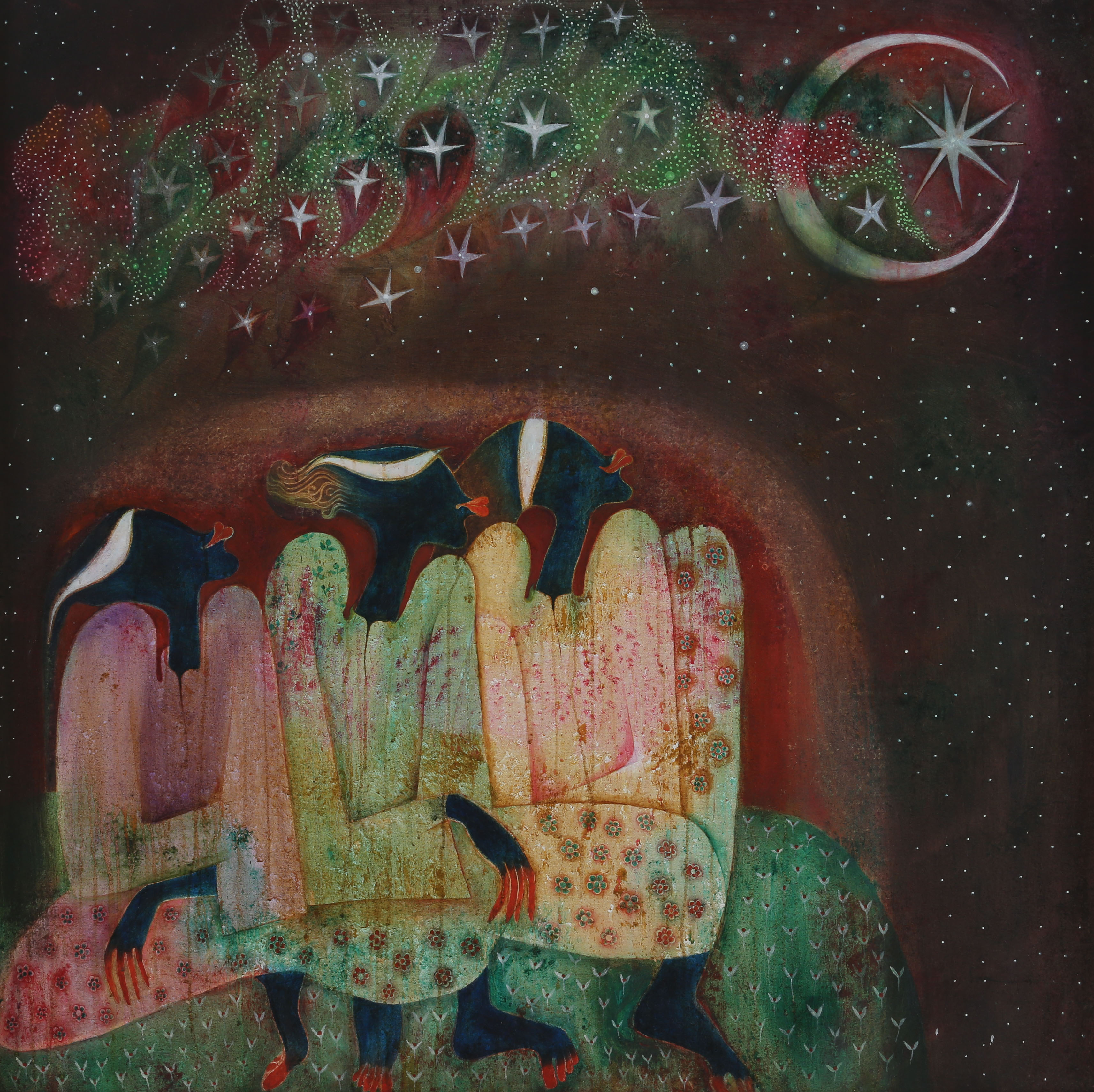 KHAW SIA (1913-1984)
---
The pioneer artist was educated at the Sung Hua Academy in Shanghai from 1925 to 1932. In 1937, his family emigrated to Penang.
Khaw Sia held solo exhibitions in Penang (1955) and Perak (1966), showcasing paintings of Balinese women and landscapes, and portraits respectively.
Between 1954 and 1959, several paintings were accepted by the Royal Academy Annual Exhibition (London), Royal Institute Summer Salon Exhibition (London), Royal Watercolour Society Exhibition (London), Royal Flower Painting Exhibition (London) and the Paris Salon Annual Exhibition (169E Exposition Officielle des Beaux-arts, 1956).
Khaw Sia is well known for his paintings of Balinese maidens, formal portraits of distinguished personalities and still life that depicts food, especially seafood, crockery, knives, wine bottles, flowers, fruits and vegetables.